Welcome 2020 with Exciting New VoIP Doorphones, VoIP Gateway, IP Camera and More!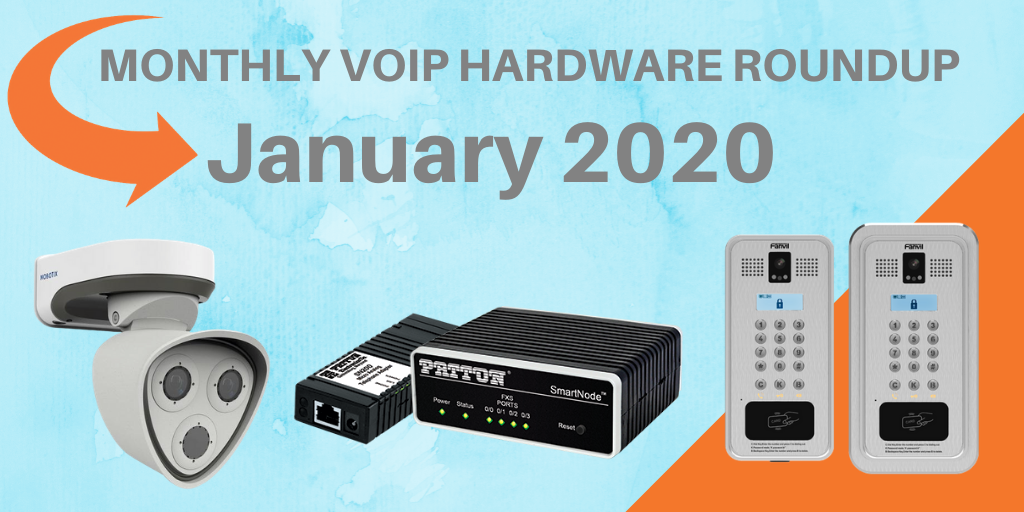 Gear up for 2020 with our new VoIP hardware this January! VoIP Supply kicks off this new year with some exciting new innovations from some of our top brands, including Fanvil's new all-in-one doorphones, Mobotix's new intelligent camera, Patton's analog VoIP gateway and so much more! Let's check them out:
Fanvil's New All-in-one i33V & I33VF Doorphones
The Fanvil I33V is an all-one-one access control device that doubles as an intercom and broadcasting solution. The doorphone is a wall-mounted unit that features infrared night vision, supports 2 SIP lines and allows for access control via call, code, or RFID/IC card and indoor switch! The I33VF is the same doorphone but designed for flush-mount installations. These doorphones are coming soon. Stay tuned!
Patton SmartNode SN200 Analog Telephone Adapter & VoIP Gateway
The SN200 Series are Patton's latest analog telephone adapter and VoIP gateways. These units support a variety of telephony interfaces, from 1 to 4 simultaneous calls with options for FXS and FXO ports available for survivability or number portability during the ALL-IP migration phase.
The Patton SN200 series are interoperable for voice and T.38 fax with leading SIP service providers, Softswitch vendors, and major IP-PBX manufacturers. The SN200 Series is now currently available! Don't forget to take advantage of our promotion and take 20% off the SN200!
Mobotix M73 High-End IP Camera
Mobotix introduced their latest innovation, the M73 high-end IP camera! This weatherproof camera is loaded with advanced features such as up to 3 function and optical modules for easy self-assembly, 4K image sensor, and more!
With Mobotix's all-in-one M73 camera, you don't have to sacrifice design for superb video quality. We are accepting pre-orders now. Pre-order today to be the first to try out!
What new VoIP hardware do you expect to see this new year? Hop on over to our website to see more new hardware!