What's New this February? New VoIP Headsets, Gateways, and More!
It's time to round up what new hardware we have this month again! Let's walk you through some of our latest VoIP hardware that will surely grab everyone's attention: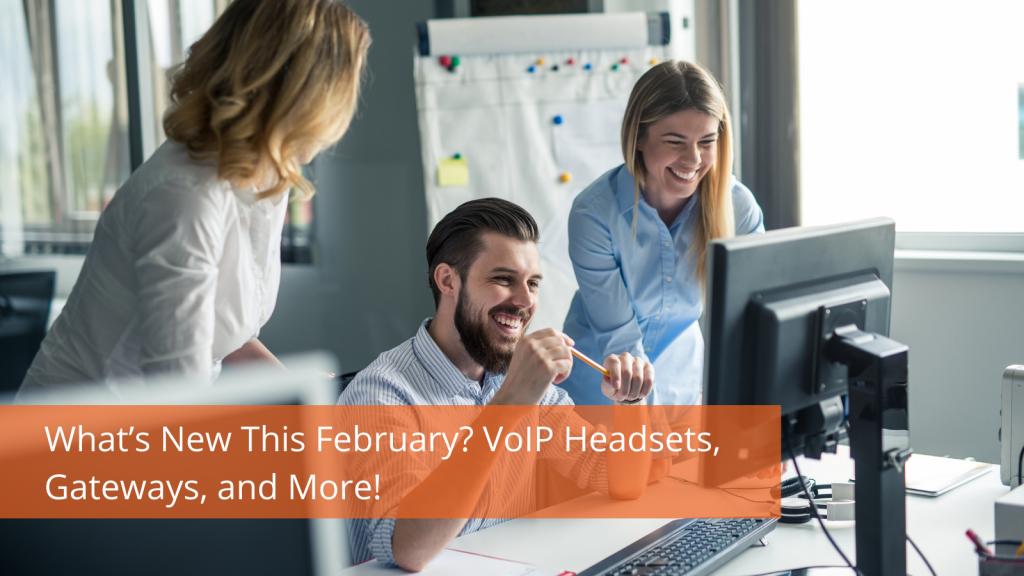 Sangoma's New HC100 Monaural Headset
Sangoma customers and resellers – You have to check out the NEW HC100 headset!
This USB-A Monaural over-the-head PC Headset is designed to work with Sangoma's various solutions including softphones, video conferencing, and collaboration tools. It comes with all the nuts and bolts you need to enjoy a smooth communication experience. Here are some of the key features:
Wideband audio
DSP assisted echo and noise cancellation
Flexible headband
Acoustic shock protection
Push-button control module for simple call handling
USB PC connection
Redstone Systems Gateways
If you haven't checked out the Redstone Systems gateways, you are really behind! Redstone Systems offers a complete product line of intelligent voice gateways, providing IP-PBXs, analog VoIP gateways (FXS/FXO), digital VoIP gateways (E1/T1), border appliances, and session boundary controllers (SBCs).
Designed with advanced technology in digital signal processor (DSP), speech coding and speech processing.
Remote management and auto provisioning through Redstone's cloud platform
Compatible with many mainstream IP voice platforms such as Cisco Call Manager, BroadSoft, Microsoft Skype for Business and more
Check out these three main gateways they provide:
More New Products Coming Up!
Don't forget to keep an eye out for the latest V Series IP Phones from Fanvil!
The V Series has 4 major product models which have newly integrated WiFi, Anti-Bacterial surface, 6-10 party local conference and BT 5.0. Stay tuned!