Why Choose the RenegadePBX for your Business Phone System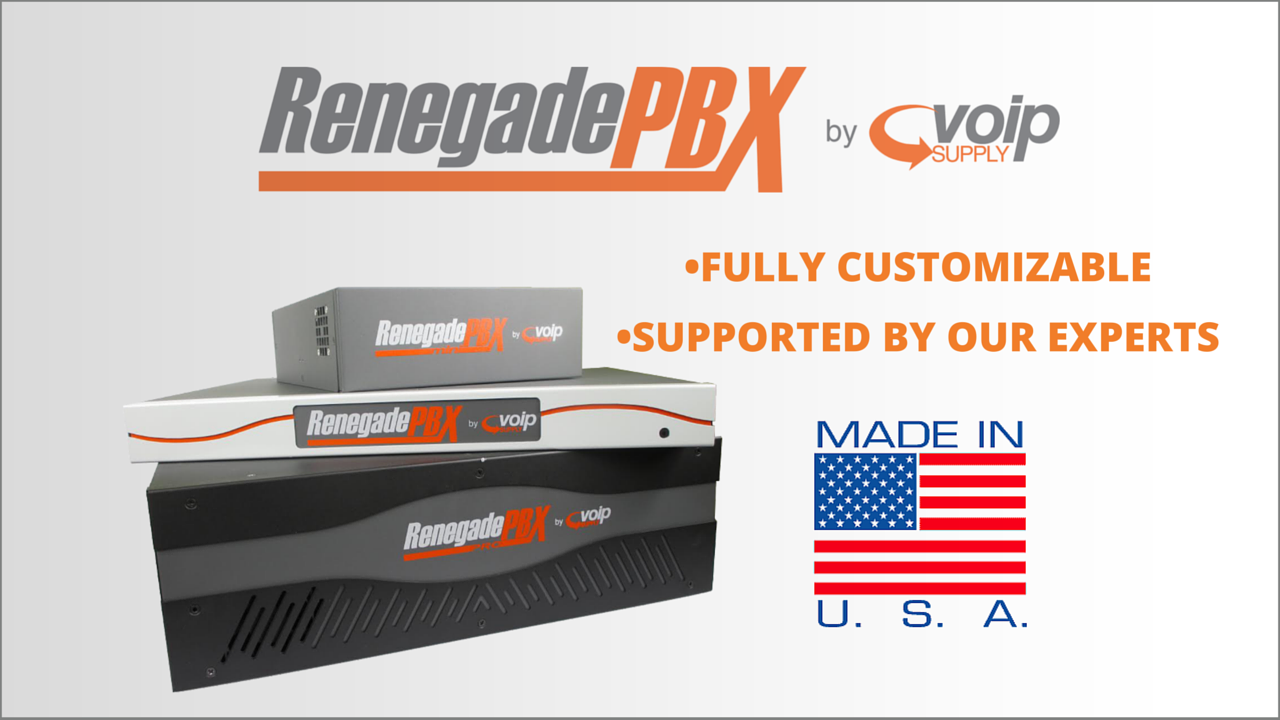 When it comes to choosing a business phone system, there are a few key requirements that move to the top of the list for me.
Customizability
Ease of Setup
Open Source availability
RenegadePBX appliances can be custom tailored to your needs
Since the RenegadePBX appliances are manufactured by VoIP Supply in the United States, we have the capability to make quick adjustments when necessary.. We also understand that the ability to have choices really can impact the functionality of your PBX. Some of the customizations we offer are:
Telephony Card Configuration – select the brand of card and the type/amount of ports you need
Software Platform – we can upload any unified communications platform you would like to the appliance before shipment
Provisioning – We can fully setup and provision your PBX appliance to be ready to go upon arrival
Our Provisioning Lab helps you with Setup
Once you're able to make all the necessary adjustments and add-ons you may need for your appliance, the setup will be your next big hurdle. We are willing to take as much of that off your plate as possible.
With our provisioning lab, we have the ability to setup and configure your business phone system prior to it leaving any of our warehouses. We will work with you and your VoIP service provider to make sure things are pointed in the correct direction for full compatibility.

We can offer you VoIP Service as well
The CloudSpan MarketPlace by VoIP Supply where our experts will pair you with the right service provider. Within the CloudSpan MarketPlace our solutions experts have access to multiple different VoIP providers allowing them to tailor your VoIP service needs.
We are here to help after you purchase
Should you have issues with your RenegadePBX appliance we are able to offer our technical support team here at VoIP Supply. We are just a phone call or an email away to help get you to a solution.
Contact us today!
Contact one of our VoIP Solution Experts today at 1-800-398-VoIP or [email protected] They will be able to get you setup with the perfect RenegadePBX configuration for your business.