Xorcom's IP PBX Is Getting Better with New Software Updates!
Xorcom's CompletePBX and Multi-Tenant PBX keep getting better and better to provide users with the best functionalities and most updated features. Let's check out some highlights this week!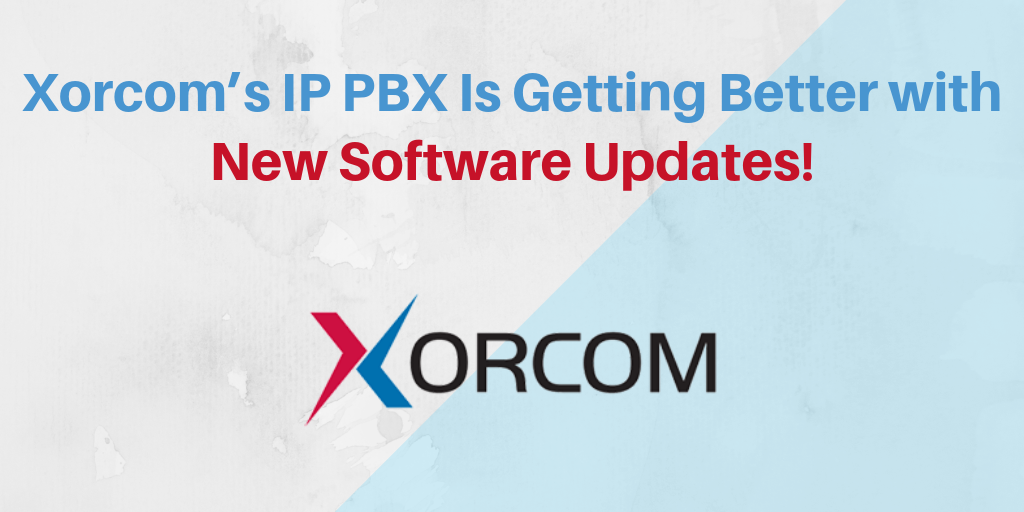 Updates for CompletePBX
New Diversion Headset Field
Now you can set the system to include SIP DIVERSION header field in the INVITE request. This is required by some SIP providers to keep the original called-ID when forwarding a call. To set up, go to PBX> External> Trunks>Diversion Header. Note that this can only be set when the Use Incoming CIS is set to Yes.
Added Support for Grandstream GXP1625
Xorcom has added new support for Grandstream configuration type 1.0.4.132 for GXP1625 IP phones.
See more updates and bug fixes here
Updates for Multi-Tenant PBX
Bulk-Upgrade
Users can now do a bulk software upgrade for TEnant PBXs via the MT Manager GUI. Select the systems using the checkbox and then click the Upgrade icon:
Cancel Pending Actions
Users can now cancel the upgrade action from being performed to all systems in the queue. If the system has already started the upgrade will complete the action without interference.
Port-Forwarding and Permission Management
The admin can now map ports for custom external services so that external services used by the customer, such as CRM and hotel PMS. Under the general MT Manager Settings tab, you can also set global services. These will appear on all Tenant PBXs in the system.