Aastra PT 480e Analog Phone
The Aastra 480e provides access to display-based interactive services with call display, visual call waiting, and visual call waiting options. This Aastra phone includes headset port, 2.5mm and RJ22. Switch between headset, speakerphone, or, set to always use headset (you can always use the handset).
Aastra PT 480e Analog Phone Overview
With its large eight line display screen,customizable softkeys and improved headset options, the enhanced Model 480e provides even more features and more flexibility for Small Business communications.
The Aastra PT 480e Analog phone has a number of features and benefits that are useful no matter if you are in an office environment or a home based environment. The PT 480e is able to secure a second dataport creating 2 lines, the phone is versatile with the ability to be wall or desk mounted for your perference as well as containing a number directory base to store up to 200 numbers.
Aastra PT 480e Features and Functions:
100 name and number Callers List
10 number Redial List
Multi-function indicator light
On Hook Dialing
Web Configurator
Speakerphone with Mute
Call Display, Visual Call Waiting and Options
Desk or Wall Mountable
Didn't find the VoIP phones you were looking for?
Check out these other Analog Phones:
Manufacturer

VoIPSupply.com

Model

PT-480e

# of Lines

1

High Definition

No

Backlit Display

Yes

Color Display

No

Touchscreen Display

No

Protocols Supported

No

# of Ethernet Ports

No

Gigabit

No

Power

No

Headset Interface

No

EHS Support

No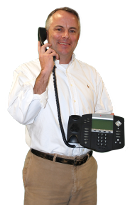 Joe Shanahan
Direct: 866-583-0920
Blog
Why Pay
$99.99

for the Aastra PT 480e?
100 name and number Callers List

10 number Redial List

Multi-function indicator light
For advice, reviews and industry insight... be sure to follow us online.
Alternatives To This Product
Your Price:

$139.00




Add To Cart For A Better Price!
Your Price:

$119.00




Add To Cart For A Better Price!