Adtran NetVanta ADSL NIM
The Adtran 1202869E1 adds ADSL (Annex A) capability to the NetVanta. The module provides a single ADSL, ADSL2, or ADSL2+ network interface to support rates up to 25 Mbps. The ADSL NIM supports an optional DIM for dial backup applications.
Adtran NetVanta ADSL ANNEX A NIM Features
■ Annex A
■ Supports ADSL, ADSL2, and ADSL2+
■ Downstream Data Rates: 64 kbps to 25 Mbps
■ Upstream Data Rates: 64 kbps to 2 Mbps
■ DMT Line Code
■ Connector: RJ-11
We're sorry, there are no downloads available at this time.
Manufacturer

Adtran

Model

ADSL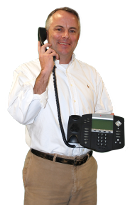 Joe Shanahan
Direct: 866-583-0920
Blog
Why Pay
$224.99

for the Adtran 1202869E1 ADSL NIM?
Adds ADSL capability to the NetVanta.

Fits Adtran 7100 Series modules
For advice, reviews and industry insight... be sure to follow us online.