AudioCodes Mediant 2000 16E1/T1 M2K-D5 VoIP Gateway
This
Audiocodes Mediant 2000
16T1/E1 M2K-16T1-C3 Media Gateway is intelligently packaged in a stackable 1U chassis and is the right-sized solution for small-scale needs. Incorporating AudioCodes' leading Voice over Packet technology, the AudioCodes Mediant 2000 enables Network Equipment Providers (NEPs) and System Integrators (Sls) rapid time-to-market and reliable cost-effective deployment of next-generation networks. The gateway is based on VoIPerfect architecture, AudioCodes' underlying best-of-breed core media gateway technology for all of its products.
AudioCodes Mediant 2000 16E1/T1 M2K-D5 VoIP Gateway Overview
The AudioCodes Mediant 2000 16T1/E1 M2K-16T1-C3 VolP Gateway matches the density requirements for smaller locations while meeting Network Service Providers' demands for scalability. The compact Mediant 2000 VoIP Gateway scales from 1 to 16 E1/T1/J1 spans in a 1U chassis and provides a best-of-breed mediation solution for enterprise as well as carrier locations. This
AudioCodes
VoIP Gateway system enables NEPs and SIs to immediately address opportunities that utilize a myriad of legacy circuitswitched infrastructure features and functionalities. The Mediant 2000 16T1/E1 M2K-16T1-C3 can communicate with PBXs, PSTN, local IP Radio Access Networks, and centralized Mobile Switching Center (MSC) servers, enabling complete 2G and 3G enterprise solutions. The Mediant 2000 allows superior deployment flexibility for these solutions which include Softswitches, Cable Call Management Systems (CMS), Media Terminal Adaptors (MTAs), PacketCable solutions and Broadband Wireless Local Loop (WLL) Base Stations (WiFi, WiMax). The gateway's open platform offers NEPs the option to add one cPCI Single Board Computer (SBC) to run complementary applications within the Mediant chassis.
AudioCodes Mediant 2000 16E1/T1 M2K-D5 Features and Functions
Audiocodes Mediant 2000 16E1/T1 SIP Gateway
G.711/723/726/727/729AB Vocoders
Didn't find the VoIP Gateway you were looking for? Check out our complete selection of AudioCodes Gateways.
AudioCodes Mediant 2000 16E1/T1 M2K-D5 Downloads
Manufacturer

AudioCodes

Model

M2K-D5

Digital Signaling Type

T1, E1, J1

# of Digital Ports

16

# of Ethernet Ports

2

Ethernet Port Speeds

10/100

Protocols Supported

SIP, MGCP, H.323, MEGACO

Fax Support

T.38, G.711 pass thru

Echo Cancellation

Yes

# of FXS Ports

No

# of FXO Ports

No

# of Simultaneous Calls

No

Voice Codec Support

CDMA, G.711 u/a law, G.723, G.726, G.729 a/b, GSM

Power

Power Supply Included

Provisioning Options

Auto Provisioning, BootP, TFTP, Web GUI

Mounting Option

Rackmount

Voice Signaling Methods

ANSI, E1 CAS, ETSI/EURO ISDN, ISDN, SIGTRAN ss7, T1 CAS, PRI, NI2

Peripheral Ports

RS-232

# of VoIP Channels

368, 370, 480, 512

Modular Slots

No

# of BRI Ports

No

Future Scalability

Software licenses

Media Processing Support

No

Modular

Digital RJ-50 pin Slots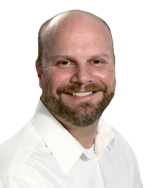 Don Stefanie
Direct: 716-213-6906
Blog
Why Pay
$23,499.95

for the AudioCodes Mediant 2000 16E1/T1 M2K-D5?
Audiocodes Mediant 2000 16E1/T1 SIP Gateway

G.711/723/726/727/729AB Vocoders
For advice, reviews and industry insight... be sure to follow us online.
Alternatives To This Product