Contact Us
Contact VoIP Supply Today
Service, Support, Social Media, Returns, and More!
VoIP Supply understands that when you need help with VoIP, you want it ASAP. Below you'll find information and links for all of your VoIP needs from phone numbers, tracking, support, and returns information.
For several types of requests, we've implemented a new ticketing system that not only helps you track your support or information request but, it allows us to respond quicker and fully document your needs.
Connect
Support
Policies and Programs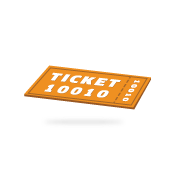 Contact us quickly via online ticket requests.

For the fastest way to contact VoIP Supply, click here to submit an online service ticket for Technical Support, Customer Experience, Sales, or Marketing requests.

Or, contact us the old fashioned way:

Mailing Address:

80 Pineview Drive | Buffalo, NY 14228

Toll Free Number:

800.398.8647

Media Relations:

natem@voipsupply.com

We understand it's faster to contact us on your own terms so, VoIP Supply has made it easy to connect with VoIP experts wherever you are:

What can we help you with today?

Click here for the VoIP industry's best customer experience for:

If the above links don't help, please don't hesitate to:

Need technical support for your VoIP devices?

Click here to Submit A New Ticket request online - just select "Technical Support" from the drop-down menu.

Submitting an online request is the best way for you to receive timely technical support and track your request.

VoIP Supply responds to tickets on a first-in, first-out basis.

Return Merchandise Authorization (RMA) Form

First: We're sorry to hear that a product you have purchased from VoIP Supply needs to be returned.

Second: You'll need to login to your Customer Account to request an RMA.

Third: For all the detailed RMA information that you wish you didn't need to know, please click here for VoIP Supply's full RMA instructions.

We take your privacy seriously.

Because we gather certain types of information about our users we want to help you understand the terms and conditions surrounding the collection and use of that information.

Click here for VoIP Supply's overall privacy statement.