Digium 1TE134F T1/E1/PRI PCI Card with Echo Cancellation
The Digium 1TE134 single port PCI digital telephony card supports T1, E1, and both North America and European standard PRI (Primary rate ISDN). The TE134 uses state of the art technology to offer high performance in a cost effective package. The Digium TE134 is compatible with all versions of Asterisk using DAHDI. Asterisk and DAHDi are available for free from the Asterisk.org website.
Digium TE134 Overview
The TE134 has the ability to create a seamless network, interconnecting traditional telephony systems with Voice over IP technologies.The TE134 card supports industry standard telephony protocols, including Primary Rate ISDN (both North American and Euro Standard) protocol families for voice. Both line-side and trunk-side interfaces are supported, as well as advanced call features. Octasic based hardware echo cancellation is built in to the cards, which removes the task of echo cancellation from the systems CPU and increases overall system performance and call quality.
Digium TE134 Features:
- Up to 24 (T1/J1) or 30 (E1) simultaneous calls
- Selectable T1, E1 or J1 Mode / Half-Length, Half-Height, Digital Card
- PCI form factor
- One (1) RJ48 Interface Port
- Protocol support includes: ISDN PRI, Robbed-Bit, CAS, MFC/R2
- Built-in 128ms Octasic DSP hardware echo cancellation
- 5 year warranty
- Risk-free ESP guarantee
We're sorry, there are no downloads available at this time.
Manufacturer

Digium

Model

1TE134F

# of Digital Ports

1

Digital Signaling Type

T1, E1

# of FXS Ports

No

# of FXO Ports

No

Bus Type

PCI

Echo Cancellation

Yes

Form Factor

Half Length, Half Height

Low Profile

Yes

Voltage Requirements

3.3v, 5.0v

Data/Voice Support

No

Voice Signaling Methods

ISDN PRI, PRI, AMI

Fractional Support

No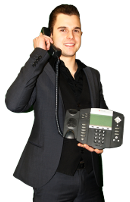 Brian Hyrek
Direct: 866-583-0815
Blog
Why Pay
$730.00

for the Digium TE134 Single T1 PCI Card with EC ?
High quality at a low price point

Embedded 128ms echo cancellation

Works seamlessly with Asterisk
For advice, reviews and industry insight... be sure to follow us online.
Alternatives To This Product