Grandstream GXP2200 Android VoIP Phone
The Grandstream GXP2200 is a six line multimedia VoIP phone that runs on the Android Operating System 2.3. This means With the GXP2200 you get all of the standard features of an HD enterprise Grandstream phone combined with vast number of Android applications including Skype, Google Voice, Facebook Twitter and more.
Grandstream GXP2200 Android VoIP Phone Overview
The Grandstream GXP2200 represents the future of enterprise business telephones in modern Internet age. The GXP2200 features Android Operating System 2.3 and a vast number of 3rd party applications, a 480x272 capacitive touch screen TFT LCD, dual Gigabit network ports, integrated PoE and Bluetooth.
The GXP2200 delivers superior HD audio quality, leading edge telephony features, integration of rich Web content with access to the rapidly growing Android applications base, automated provisioning. Built with advanced security protection for privacy, this enterprise application phone also features broad interoperability with most 3rd party SIP based devices, IP PBX and major IMS platforms.
The GXP2200 is an innovative smart desk phone loaded with tremendous value for Web-integrated business communications as well as unprecedented power for advanced custom business applications development and personalization.
Grandstream GXP2200 Features and Functions:
Support Android Operating System 2.3 and the vast number of 3rd party Android applications
480x272 pixel capacitive touch screen TFT LCD
Dual switched 10/100/1000Mbps ports with integrated PoE
HD handset and speakerphone with support for wideband audio
Support for G.711u/a, G.722 (wide-band), G.729A/B in-band and out-of-band DTMF (in audio, RFC2833, SIP INFO)
H.264 BP/MP/HP, H.263/H.263+, MPEG4, up to 1080p resolution
Didn't find the VoIP phone you were looking for?
Check out these other Grandstream Phones.
We're sorry, there are no downloads available at this time.
Manufacturer

Grandstream

Model

GXP2200

Audio

No

Cables

No

Controller

No

Dome

No

Enclosure

No

Housing

No

Input/Output

No

Lens

No

Microphone

No

Modules

No

Mounting

No

Options

No

PoE Injector

No

Power Supply

No

Remote Control

No

Software License

No

Speakers

No

Splitter

No

Transport Case

No

Upgrades

No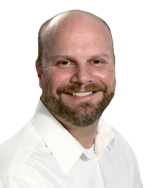 Don Stefanie
Direct: 716-213-6906
Blog
Why Pay
$189.99

for the Grandstream GXP2200?
Support Android Operating System 2.3 and the vast number of 3rd party Android applications

480x272 pixel capacitive touch screen TFT LCD

HD wideband audio, superb full-duplex hands-free speakerphone with advanced acoustic echo cancellation and excellent double-talk performance
For advice, reviews and industry insight... be sure to follow us online.
Customer Reviews
Matt Cero

I love this phone!
This phone is very nice and well built. It's not too heavy or too light. I don't use bluetooth or WiFi on it yet nor do I use a USB camera so I can't speak to that but I like it so much I might get another. I use it on my Trixbox Asterisk server.

(Submitted on ) | by

DD

Works great!
The advanced security is wonderful and the performance is great. No problems, easy to use once setup properly.
This phone have many useful features, just utilize skilled people to configure it to take advantage.

(Submitted on ) | by

Newsmafia

Great Phone, much potential!
This is a fantastic phone with lots of potential. Grandstream is refining the firmware and UI for bug fixes and usability issues, etc. The concept of having Android as an OS platform for a voip phone is awesome and the features will be endless.

I have two of these phones in production on a Freeswitch system. the BLF (MPK Feature) is a little buggy and there are a few other UI issues but I'm told there is a firmware update and a fix is days away.

To sum up this phone, if you are willing to go bleeding edge and endure a few growing pains, you'll be rewarded with limitless possibilities for features and integration as this device matures. Great product! I will buy more.

(Submitted on ) | by

Harvey Gordon

Really love having an Android on my desk
Overall, this is a great phone. I wish it had cordless extension options to add more 6 line phone locations, but the phone works great. The Bluetooth is a super feature. Key pad entry leaves room for improvement. e.g. The shift key is not like my cell, On for 1st letter, Lock, Off. It's On or Off. It also doesn't guess further input. Like an Android it does have multiple screens and work fine. The audio quality seems at least at par, or better than, any other phone. I find the speakerphone works really well. I do have an issue with it double key entering (only after a call is completed and you need to enter more digits, it doubles the entry e.g. I need to enter 12345, it enters 1122334455), but I'm working that out. Overall, I won't give it up. I really enjoy it.

(Submitted on ) | by

Lee_337

Great but...
This phone is really cool, you can do all kinds of stuff with it, I particularly enjoy being able to look at my calendar on my phone. While the phone does have Android, don't assume that the phone has as much functionality as a phone or tablet.

Weak spots for me are the bluetooth implementation, and the lack of BLF buttons or soft keys. I am unable to answer or originate calls from a bluetooth headset, you have to originate the call or answer on the phone, then press a softkey on the phone to transfer the call to the headset, which is sub-par.

I you enjoy using a wired headset, or kick it old school and hold the receiver to your ear, for the price, this phone is a fantastic value.

(Submitted on ) | by
Alternatives To This Product
Your Price:

$499.00




Add To Cart For A Better Price!