Polycom SoundStation IP 6000 PoE VoIP Conference Phone
The Polycom IP6000 PoE is an advanced IP conference phone that delivers superior performance for small to midsize conference rooms. With advanced features, broad SIP interoperability and remarkable voice quality, the SoundStation IP 6000 is a price/performance breakthrough for SIP-enabled IP environments.
Polycom SoundStation IP 6000 VoIP Conference Phone 2200-15600-001 Overview:
The SoundStation IP 6000 features Polycom HD Voice technology, boosting productivity and reducing listener fatigue by turning ordinary conference calls into crystal-clear interactive conversations. It delivers high-fidelity audio from 220 Hz to 14 kHz, capturing both the deeper lows and higher frequencies of the human voice for conference calls that sound as natural as being there. For all conference calls, the SoundStation IP 6000 delivers advanced audio performance that far exceeds previous generations of conference phones. From full-duplex technology that eliminates distracting drop-outs to the latest echo cancellation advancements, only Polycom conference phones can deliver a conference phone experience with no compromises. Plus, Automatic Gain Control intelligently adjusts the microphone sensitivity based on where participants are seated in the conference room, making the conversations clearer for all participants. This VoIP phone features technology that resists interference from mobile phones and other wireless devices, delivering clear communications without distractions.
The SoundStation IP 6000 leverages Polycom's strong history in both conference phone and VoIP technology to deliver the most robust standards-based SIP interoperability in the industry. It shares the same SIP phone software base with Polycom's award-winning SoundPoint IP products - the most comprehensive, reliable and feature-rich SIP products in the industry, with proven interoperability with a broad array of IP PBX and hosted platforms.
Robust provisioning, management and security features make Polycom's family of IP conference phones the only choice for meeting rooms in SIP-based environments. Integrated Power over Ethernet PoE simplifies setup, with an AC power kit available for non-PoE environments. Plus, the SoundStation IP 6000 includes a high-resolution backlit display for vital call information and multi-language support.
Polycom SoundStation IP 6000 IP Conference Phone Features & Functions:
Polycom HD Voice for high-fidelity calls at up to 14 kHz - conference calls that sound as natural as being there
Polycom's patented Acoustic Clarity Technology - delivering the best conference phone experience with no compromises
12-foot microphone pickup - 20% greater than previous generations of IP conference phones
Strong, robust SIP software - leveraging the most advanced SIP endpoint software in the industry, with advanced call handing, security, and provisioning features
Robust interoperability - compatible with a broad array of SIP call platforms to maximize voice quality and feature availability while simplifying management and administration
High-resolution display - enables robust call information and multi-language support

Check out these other Polycom conference phones:
We're sorry, there are no downloads available at this time.
Manufacturer

Polycom

Model

IP6000-PoE

Use/Room Size

Medium Room, Small Room

Microphone Range

11 ft

Expansion Mics

Yes

Daisy Chain

No

Wireless

No

Protocols Supported

SIP

High Definition

Yes

Numerical Keypad

Yes

Connection Types

No

Power

PoE (IEEE 802.3af), Power Supply Available Separately

Headset Port

No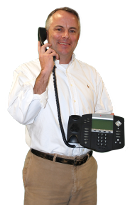 Joe Shanahan
Direct: 866-583-0920
Blog
Why Pay
$659.00

for the Polycom IP 6000 PoE?
IEEE 802.3af Power over Ethernet (built in)

Standard 12-key keypad

Ethernet 10/100 Base-T
For advice, reviews and industry insight... be sure to follow us online.
Questions on Polycom IP 6000 PoE
Q: Will this phone work with Mitel 5000
A: Unfortunately, Mitel 5000 is not compatible with Polycom IP6000. However it is compatible with IP5000 and IP7000 platform version 4 SIP version 3.3.x
Q: Bonjour J'ai un polycom ip6000 quand je le connecte sur DHCP il fonctionne mais après 1H il change d'adresse IP et coupe la communication.
Ci je le mais avec une adresse IP fixe pas de problèmes.
C'est un grand problème pour moi
A: You'll have to check the lease time setting on your DHCP server. Or, create a DHCP reservation for the device if you can't do a static IP address.
Customer Reviews
John

The Best
This is simply the best speakerphone we have ever used, and we have used many types and brands. This phone is much, much better than our older wireless Polycom 2W. The frequency range is MUCH wider and it is much clearer sound both ways. this phone fits well into our system and has park, unpark, and various keys that make it a pleasure to use. Highly recommended.

(Submitted on ) | by
Alternatives To This Product