Open source VoIP PBX hardware
Get the RIGHT PCI cards, servers and appliances to build your open source PBX today.
VoIP Supply carries the largest selection of hardware components to build an open source PBX with over 1,000 different products to choose from. Whether you are looking for a PCI Card for PSTN connectivity, a robust VoIP server or an appliance, VoIP Supply has you covered.
All of the open source VoIP PBX hardware components come with a full manufacturer's warranty, are supported by our team of in-house open source experts and work in conjunction with your favorite open source PBX software.
Don't wait – build your open source PBX system today!
Industry Updates
Shop by Brand
Customer Benefits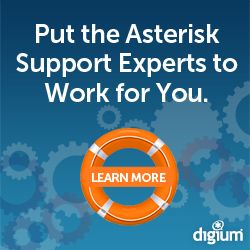 The Sangoma A40010E KIT is a PCI Express telephony card with 0 FXS Ports and 20 FXO Ports.

The Digium 1TE407PF is a quad span digital T1/E1/J1/PRI PCI 5.0V card with onboard echo cancellation.

Designed for Small to Medium enterprise deployments, the EdgeMarc 4552 supports up to 70 concurrent VoIP calls and features up to 4T1 ports, 4 routed RJ45 LAN ports, 1 WAN port and 2 USB ports.