Konftel 900102096 Battery Charging Station for Two 300W Batteries
900102096 Battery Charging Station for two 900102095 Konftel 300W Batteries.
Konftel 900102096 Battery Charger Product Overview
Transformer 100-240 V AC/14 V DC, 1,5 A, switched (EU, GB and US) included.
We're sorry, there are no downloads available at this time.
Manufacturer

Konftel

Model

300W BATT CHARG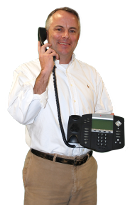 Joe Shanahan
Direct: 866-583-0920
Blog
Why Pay
$159.99

for the Konftel 900102096?
Charge a spare battery while you are using your 300W conference phone with the orig. battery in it

Buy battery chargers for multiple rooms that you use the 300W so you always have a spare handy
For advice, reviews and industry insight... be sure to follow us online.