Mediatrix 4102-MGCP VoIP Gateway
The Mediatrix 4102 VoIP gateway connects up to two analog phones and/or fax machines to an IP network. The network interface is provided through a 10/100 BaseT Ethernet port. In addition, the 4102 comes equipped with a second Ethernet port for LAN application. The unit requires a power supply and a power cord, which are included.
The 4102 is available in two models:
4102 for SIP 5.0 and MGCP 5.0 applications
4102S for Secured Applications using SIP DGW 2.0 (and SIP5.0)
Mediatrix 4102-MGCP 2-port VoIP Access Device
Mediatrix 4102 has 2 FXS ports. The
Mediatrix
4102 is a high quality and cost efficient VoIP gateway connecting small offices to an IP network, while preserving investment in analog telephones and faxes. It allows Service Providers to deploy rapidly and economically their solutions in SOHOs and it is the
ideal solution for small branch office connection to larger private networks.
Mediatrix 4102-MGCP Features and Benefits:
The Mediatrix 4102 connects up to 2 analog phones and/or faxes to a broadband modem.
The Mediatrix 4102 is the new and improved version of the Mediatrix 1102.
The Mediatrix 4102 enables cost-effective VoIP deployments in small offices for both IP Centrex and private network applications.
The Mediatrix 4102 has the additional benefit of supporting high compression codecs simultaneously on each analog voice ports, thus saving valuable bandwidth.
As all other Mediatrix devices, the 4102 provides a web interface, giving users a convenient access to the unit for initial set-up.
The devices can also auto-provision by fetching their encrypted configuration from a TFTP or HTTP server, making installation secure and transparent to the end-users. To further facilitate deployments, factory-loaded configurations are possible.
Mediatrix 4102-MGCP Downloads
Manufacturer

Mediatrix

Model

4102-MGCP

# of FXS Ports

2

# of FXO Ports

0

# of Ethernet Ports

2

Built-In Router

Yes

Wireless

No

DHCP Capabilities

No

Fax Support

T.38, G.711 pass thru, G.726

Protocols Supported

MGCP

Provisioning Options

Auto Provisioning, HTTP, TFTP, Web GUI

Voice Signaling Methods

No

Power

Power Supply Included

FXO Gateway Support

No

Lifeline Support

No

MWI Support

Yes

PSTN Pass-thru

No

Voice Codec Support

G.711 a/u law, G.729 a/b, G.723, G.726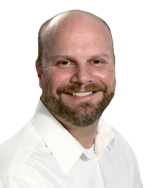 Don Stefanie
Direct: 716-213-6906
Blog
Why Pay
$79.99

for the Mediatrix 4102-MGCP?
2 FXS ports which will simultaneously support high compression codecs for bandwidth preservation

MGCP/NCS protocol; Fax over IP using T.38

Convenient web interface for initial set-up or auto-provisioning via TFTP or HTTP
For advice, reviews and industry insight... be sure to follow us online.