Panasonic KX-TGP500
The
Panasonic KX-TGP500
is a Dect solution which includes the base unit and a DECT cordless handset. The KX-TGP500 can be expanded to include up to 6 DECT KX-TPA50 handsets.
Panasonic KX-TGP500 Product Overview
The
Panasonic KX-TGP500
responses to the needs of SIP IP-Centrix/Hosted PBX systems and Asterisk users. Conveniently, no need to set up a system telephone at every base. This system also enables you to use a range of convenient services provided by the carrier such as Call Forward, Voice Mail etc. Also, this system can be used as a wireless terminal.
Panasonic KX-TGP500 Features and Specs:
Support for 3 simultaneous network conversations
CODEC: G.711a-law / G.711m-law / G.722(wideband) / G.729a / G.726(32K)
DECT radio technology
2.1" Large LCD with white back light on cordless handset
Handset call button with status indicator on base unit
Up to 6 DECT cordless handsets
Support for up to 8 SIP registrations (e.g. up to 8 DID lines or extensions)
Ethernet pass-through port
Hands-free speaker phone on base unit and cordless handset
Check out these other VoIP phones by Panasonic:
We're sorry, there are no downloads available at this time.
Manufacturer

Panasonic

Model

KX-TGP500B

Standby Time

No

Talk Time

No

Screen Display Type

Backlit, Graphical Monochrome

Indoor DECT Range

No

Outdoor DECT Range

No

Frequency Supported

No

Speakerphone

Yes

Call Notification Method

No

Voice Codec Support

G.711a, G.722, G.726, G.729

High Definition

No

Protocols Supported

SIP

SIP Accounts

No

Power

Charger Base Included

Battery Type

No

Headset Support

No

Memory Card Support

No

MWI Support

No

Expansion Handset Avalaible

No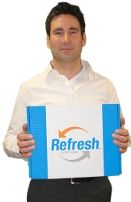 Michael Rehac
Direct: 716-213-6898
Blog
Why Pay
$164.99

for the Panasonic KX-TGP500?
Register up to 8 SIP accounts to one unit

Supports 3 simultaneous conversations

Base unit is wall mountable
For advice, reviews and industry insight... be sure to follow us online.
Questions on Panasonic KX-TGP500
Q: Hi,

Being Kx-TGP500 a DECT GAP unit it should accept registration of any kind of DECT (GAP) headset. I wasn't able to find any docs from Panasonic stating exactly what kind of features could not work using any other headset instead of KX-TPA50 which is recommended with this.

Thanks,
M.

A: No, the handsets are very specific to the bases. If you are able to register a different handset other than what is supported, we cannot say which features will or will not work.
Q: Can the Panasonic kx-tgp500 be used as a wireless IP-PBX without pairing it to a VoIP controller like Asterisk or 3CX. Also can a PSTN VoIP gateway be connected to enable external inbound & outbound calls. If not how does external inbound & outbound calls are been made.
A: No it can not be used as a wireless IP PBX. It is just a SIP phone
You will need some form of phone service connected to the phone
Customer Reviews
Francisco

Great product.
It has been several months since I first used the Panasonic wireless phones. Easy to setup. I have them in three different locations and work great. At the office, at home and at a second home also. Much better than using analog phones with ATAs.

(Submitted on ) | by

Jason

Nice Phone
These phones look and feel very nice. Great quality and decent range on the wireless. The system in a whole is a great meld of voip and pots functionality without needing a full fledged pbx. You don't have the full pbx functions, but you have a good start with the basic ones.

They work great for home use, home + office use, and even small business depending on your exact needs. I am recommending these to our voip customers to use at home instead of using an ATA with several analog phones. It is about time we have true digital end to end phone calls, and these units will ensure that your side is as clear as possible.

I only have two complaints. The price could be a little cheaper for each handset. And the low concurrent sip call count could cause some trouble. For some small offices this may not be enough, but for many homes who are use to a single or double pots line, this should be plenty.

Doc'ing 1 star as these are great for residential use, but the price is just to much per handset.

(Submitted on ) | by

Francisco

Great phone.
I have been using this phone and is a great alernative to a corded SIP phone. It looks like a regular cordless, but with all the features you would expect from a VOIP phone.

(Submitted on ) | by
Alternatives To This Product