VoIP Supply Assist PBX Provisioning
You have made the choice of your new PBX, why not let us make it a little easier to setup by provisioning it with the needed settings for your office?
VoIP Supply Assist will configure the proper IP settings to match your network specifications, then we will setup your extension information, and make sure the PBX is ready to be put in your network and connect to your phones. In addition, we will configure up to 10 phones purchased with the PBX to match your provisioned extensions so you receive a system that is ready to be dropped into your network and connected to your phone service out of the box!
VoIP Supply PBX Provisioning Overview
Provisioning services are performed in our VoIP Provisioning Lab between 9am and 5pm EST and are subject to the VoIP Supply Assist Service Level Agreement.
We're sorry, there are no downloads available at this time.
Manufacturer

VoIP Supply Assist

Model

PBX-Provision

Duration

No

Response Time

No

Service Features

No

Service Level

No

Service Type

No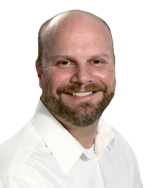 Don Stefanie
Direct: 716-213-6906
Blog
For advice, reviews and industry insight... be sure to follow us online.
Questions on PBX Provisioning
Q: hi hello
I have a dell power edge 2900 server and 1TDM410PELF Digium board 4 POrt 0-FXS / FXO 0-PCI Card, i install the card but the system does not start (my OS is ubuntu 14.04 LTS) wthat can i do?
andres
A: Sounds like the card is either no longer working, or the power is not sufficient. That card is also end of life, but may still be supported by Digium. You should call Digium tech support.