Plantronics HW251N Monaural Headset with Noise Cancelling Microphone
The Plantronics HW251N (monaural, or single ear) Headset offers premium audio quality and comfort for office and contact center professionals.
The HW251N is the direct replacement for the discontinued H251N.
Plantronics HW251N Product Overview
Working with the latest in wideband VoIP technology, the Plantronics HW251Nheadset delivers the highest level of audio performance even in noisy environments.
The HW251N helps overcome the challenges posed by traditional technology, delivering heightened speech clarity and life-like fidelity. Users will experience greater satisfaction through enhanced intelligibility and reduced miscommunication.
This Plantronics headset features a Noise-Canceling microphone filters out excessive background sound to further heighten call clarity.
Designed for over-the-head comfort, the SupraPlus Wideband lets you choose between experiencing total-focus sound reduction (Binaural design) or conversing easily with coworkers without removing the headset (Monaural design).
Plantronics HW251N Features and Functions
Wideband audio for more natural sound with wideband telephones
The highest level of performance for wideband VoIP communications
Premium audio ensures quality customer communications
Noise-Canceling microphone for reduced background noise
Comfortable design even for intensive all-day use
Over-the-head, comfortable design for all-day use
Monaural style
Didn't find the VoIP headset you were looking for?
Check out these other Plantronics wired headsets:
We're sorry, there are no downloads available at this time.
Manufacturer

Plantronics

Model

HW251N

Bluetooth

No

Corded

Yes

DECT 6.0

No

Headset Accessories

Foam

One Ear

Yes

Supports Quick Disconnect

Yes

Two Ear

No

USB

No

Wireless

No

Noise Cancelling

Yes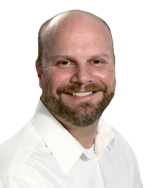 Don Stefanie
Direct: 716-213-6906
Blog
For advice, reviews and industry insight... be sure to follow us online.
Questions on Plantronics HW251N
Q: We have Polycom VVX 500 and 335HD phones with Plantronic HW251N, HW261N and HW301N headsets. The headsets have the QD/ED connection. We have tried various cables into the phone and, so far, have failed to get the headsets to work.

One compatibility list I have said that U10p variants are compatibile, so I ordered some U10p-S19 cables, but they do not work at all.
We have some A10-16 cables which allow us to hear people calling in, but we cannot talk.

27190-01 cables were also noted. Can you give any help regarding this?
Would you take trades for cables we have to discount cables we need?
A: We use them with Polycom Soundpoint IP 550's and they work great!
Alternatives To This Product