Rhino R2T1-e Dual T1/E1/PRI PCI Card, PCI Express
The Rhino R2T1-e IS ONLY $449.99 WHEN BUNDLED WITH THE RHINO CHANNEL BANK!!
The Rhino R2T1-e allows the ability to manages your open source telecommunication needs. Rhino PCI plug-in cards satisfy the needs of Open Source Telephony (OST) applications, no matter how stringent the requirement. Rhino Open Source Telephony PCI cards feature Asterisk and Linux tested software. Knowing that Rhino products are ready to perform right out of the box means that you can spend more time developing important customer relationships.
Rhino R2T1-e Dual T1/E1/PRI PCI Card - Zaptel Compliant - Asterisk Open Source PBX Compatible - PCI Express
Using Asterisk? Rhino Open Source Telephony PCI products allow you to utilize analog phones and wiring in conjunction with leading-edge Asterisk technology -- without having to buy expensive IP telephones. Why go IP when you can save on installations by using your existing wiring? With Rhino you can use lower cost analog phones with digital features and guaranteed T1 voice quality, all while enjoying Asterisk VoIP technology for off-premise connectivity.
Rhino R2T1-e Features:
Asterisk soft PBX tested and ready
Zaptel compliant open source module source code included
T1/E1 - PRI/ISDN embedded CSU
Line buildout software selectable
Custom Rhino PCI interface chip means no wasted CPU overhead
Fractional voice and data capable
Zttool compliant interface
Field software upgradable
Alarm and Link status LEDs visible from the rear bracket
E&M, PRI, Loop, Ground, Kewl, etc, signaling protocols
Distinctive ring in Loop start mode
Caller ID enabled in Loop start mode
5-year limited warranty
Unlimited Support
Rhino R2T1-e CSU Features:
All Rhino PCI T1 cards feature a single chip integrated CSU with both LIU and Framer, that is software controlled and software programmable - no jumpers
Complete T1/DS1/ISDN-PRI/J1 Transceiver Functionality
Long-Haul and Short-Haul Line Interface for Clock/Data Recovery and Waveshaping
Crystal-Less Jitter Attenuator
Fully Independent Transmit and Receive Functionality
Single chip line interface unit (LIU) and Framer
Power Consumption: Maximum power consumption (under full load) will not exceed 100W.
Rhino R2T1-e Zaptel Selections
T1: D4 or ESF, AMI or B8ZS
Line buildout selections: 0-133 feet or 0db, 133-266 feet, 266-399 feet, 399-533 feet, 533-655 feet, -7.5db, -15db, -22.5db
Loopback modes under software selection (zttool)
Rhino products are tough. In the rare case of trouble, our technical support staff is ready to give you the support you need, when you need i
RHINO R2T1-e 2T1 PCI Express Card Downloads
Manufacturer

Rhino Equipment

Model

R2T1-E

# of Digital Ports

2

Digital Signaling Type

T1, E1, J1

# of FXS Ports

No

# of FXO Ports

No

Bus Type

PCI-Express

Echo Cancellation

No, Field Upgradable

Form Factor

Half Length, Half Height

Low Profile

No

Voltage Requirements

3.3v, 5.0v

Data/Voice Support

Yes

Voice Signaling Methods

CAS, ISDN PRI, PRI, CCS, AMI

Fractional Support

yes-half data and half voice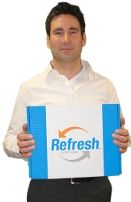 Michael Rehac
Direct: 716-213-6898
Blog
Why Pay
$649.00

for the RHINO R2T1-e 2T1 PCI Express Card?
Single chip CSU with LIU and Framer

Fractional voice and data capable

5 year limited warranty, unlimited support
For advice, reviews and industry insight... be sure to follow us online.