Rhino R4FXO-EC
The Rhino R4FXO-EC is 'ready to roll' with two incredible feature differentiations over the competition - on-board control element, and on-board Echo Cancellation circuit. The control element eliminates PCI bus 'bit banging', which means that the R4FXO-EC requires less CPU power, and more Rhino cards can be used in one computer over alternative, antiquated solutions. The Echo Cancellation circuit provides echo protection no matter what, to ensure that calls are clear, crisp and echo free.
Rhino R4FXO-EC PCI Card Overview:
Managing your Open Source telecommunication needs has never been easier than with Rhino products. Rhino PCI plug-in cards satisfy the needs of Open Source Telephony OST applications, no matter how stringent the requirement. Rhino Open Source Telephony PCI cards feature Asterisk and Linux tested software. The Rhino R4FXO-EC ability to perform right out of the box means you can spend more time developing important customer relationships. Using Asterisk? Rhino Open Source Telephony PCI products allow you to utilize analog phones and wiring in conjunction with leading-edge Asterisk technology -- without having to buy expensive IP telephones. Why go IP when you can save on installations by using your existing wiring? Rhino allows you to use lower cost analog phones with digital features, get guaranteed T1 voice quality, all with less to worry about while enjoying other Asterisk features. All Rhino products are designed and manufactured in the USA by Rhino engineering and manufacturing staff. Using Rhino products guarantees that you are getting the lowest price while receiving the highest performance. Rhino Equipment Corp. is a leading supplier of highly flexible and reliable product s that satisfies all T1, E1 and analog needs for Open Source Telephony projects.
Rhino R4FXO-EC PCI Card Features & Functions:
Asterisk soft PBX tested and ready
Zaptel-compliant open source Linux module source code
Proven Silicon Labs FXO DAA component - Si3050
Silicon Labs international line interface device - Si3019
Custom Rhino PCI interface chip means no excess CPU overhead
Four RJ11 jacks at card bracket
Field software upgradable
All major signaling modes supported
Loop start signaling for advanced features such as Caller ID and Distinctive Ring
Rhino R4FXO-EC Echo Cancellation Specifications
On-board - no module
Adaptive Digital Technologies G.168 Echo Canceller is a carrier-class, ITU G.168 compliant line echo canceller, which meets and exceeds G.168-2002
Cancels up to 128msec tail
Non-linear processor
Comfort Noise Generator
Aut
We're sorry, there are no downloads available at this time.
Manufacturer

Rhino Equipment

Model

R4FXO-EC

# of FXS Ports

0

# of FXO Ports

0

Connection Types

RJ-11

Modular

No

Form Factor

Half Length, Full Height

Low Profile

No

Bus Type

PCI

Voltage Requirements

No

Amphenol Cable Included

No

Echo Cancellation

Yes

# of FXO Ports

No

# of FXS Ports

No

# of ISDN/BRI Ports

Zero

# of server chassis slots needed

1

Analog Module Type

Dual Span (2 Ports)

Connection Type

No

Echo Cancellation

No

Form Factor

No

Interface

No

Requires Molex Power

No

Voice Signalling Method

Loop Start, Kewl Start

Voltage Requirements

No

Analog Connection Type

No

Echo Cancellation Support

No

# of RJ45 Ports

No

# of T1/E1 Ports

No

# of VoIP Channels

No

Auto Provisioning

No

Codec Support

No

Digital Signalling Type

No

Fax Support

No

Future Scalability

No

Peripheral Ports

No

Power Adapter Included

No

Protocol Support

No

Provisioning Method

No

PSTN Lifeline / Failover

No

Rackmountable

No

Redundant Power Supply Option

No

Backlit-LCD

No

Color Screen

No

Gigabit Ethernet Support

No

Headset Interface

No

PoE Compatible

No

Protocol Supported

No

Sidecar Compatible

No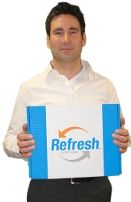 Michael Rehac
Direct: 716-213-6898
Blog
Why Pay
$399.00

for the Rhino R4FXO-EC?
PCI Form Factor, Asterisk soft PBX tested and ready

4 Port FXO Card with Onboard Echo Cancellation

Field software upgradable
For advice, reviews and industry insight... be sure to follow us online.
Customer Reviews
Frustrated

Lousy compatibility and Support
Try compiling the drivers for this card with anything past Dahdi 2.5.0.2 and you will fail. Try loading this card with many different motherboards and various parts of those boards will fail. Try looking up support and you will be confused with different and opposing documentations and addresses for FTP servers that don't work. Try asking Rhino support for help and they will blame everyone else but themselves and will refuse to help. Cheap is as cheap does.

(Submitted on ) | by

Merrit

Works with Asterisk
We have one of these in our Asterisk server, connecting up 3 analogue lines from our telco into our IP PBX. We had some issues with another card and we reinstalled the Rhino and our problems went away.

(Submitted on ) | by

Boji

Perfect
Perfect working.

(Submitted on ) | by