Sangoma D500-400e D500 Transcoding board
The Sangoma D500-400e is a PCIe transcoding module which will cover up to 1600 transcoding sessions.
Sangoma D500 Series Overview
The D500 card converts numerous simultaneous channels of transcoding from one type of codec (e.g. G.711) to another (e.g. G.729), without affecting latency or using up precious host CPU resources. The card allows running up to 2000 sessions of any-to-any voice codec conversion, with unmatched quality1. All codecs are fully indemnified; no additional licensing is required for their use.
The D500 works with both Asterisk and FreeSWITCH. With compatible drivers offered by Sangoma, these applications can use the D500 cards as seamless voice transcoding resources. Alternatively, developers and integrators can use the Transcoding API in C for their own application development.
Sangoma D500 Series Features:
PCI Express bus
Up to 1600 sessions
Wireline Codecs Supported:
G.711 (µ-law, A-law)
G.722
G.722.1
G.726
G.729AB
iLBC
L16 (Linear 16K)
Wireless Codecs Supported:
AMR
GSM-EFR
GSM-FR
AMR-WB (G.722.2)
Software
Support for

Asterisk

and FreeSWITCH
Transcoding

API

in C
Media flows in and out of 2x GigE ports and/or PCIe bus
Dimensions
Length: 245.2mm, Height: 106.1mm
Operating Systems
Certifications
Emissions: FCC Part 15 Class B, CISPR 22/EN55022 Class B
Immunity: CISPR 24/EN55024
IEC/EN 60950 safety is pending
Bus Supported
Power Requirements
24W (1.6A @ 12V; 1.5A @ 3.3V)
Operating Temperature Range
Temperature range: 0 – 50 °C
Network Interfaces
2x Gigabit Ethernet ports
Production Quality
Warranty
D-Series hardware comes with a standard 5-year warranty with product registration when purchased through an authorized Empowered by Sangoma representative
30-day "no questions asked" return policy
SANGOMA D500-400E Downloads
Manufacturer

Sangoma

Model

D500-400E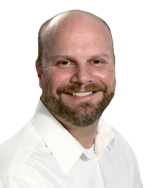 Don Stefanie
Direct: 716-213-6906
Blog
Why Pay
$7,614.00

for the SANGOMA D500-400E?
Pci Express Bus

Up to 1600 sessions transcoded

More codecs supported than any other brand!
For advice, reviews and industry insight... be sure to follow us online.