Switchvox 310
Built on Asterisk, Switchvox is Digium's Unified Communications solution for small and medium businesses. The Switchvox 310 includes all the features of Switchvox UC solution with the incorporated Switchvox SMB software and is perfect for the growing business, supporting up to 150 users.
The Switchvox 310 is designed for work medium-sized businesses with shelf space or a server rack who need a server-class PBX. The included Switchvox UC system supports both VoIP and traditional calling and provides key features to both to enable your businesses communications. This Business Phone System from Switchvox is easy to use as it's provisioned with a GUI that allows you to easily configure multiple users and set up your entire system in a flash.
Switchvox 310 Applications:
Interactive Switchboard
Mobile (Fixed Mobile Convergence)
Advanced IVR Capabilities
Integrated Conferencing
Video Calling Support
Voicemail with email integration
Built-in Call Queues
Detailed Reporting
One-Touch and Scheduled Recordings
CRM Integration
Extend API
Faxing
Music on Hold
Switchvox 310 Features and Functions:
Up to 45 concurrent calls
Up to 10 concurrent recorded calls
Up to 15 simultaneous conference users
Power Supply: 300W
Telephony card slots: 2
Supported telephony cards: TE133 for T1 (requires Switchvox version 5.7.2), TE122 for E1, TE220 (requires v5.7.2), TE420, TE820, AEX410, AEX800, HB8
Appliance requires Switchvox version 5.7.1
Back to VoIP PBX Hardware.
We're sorry, there are no downloads available at this time.
Manufacturer

Switchvox

Model

Switchvox 310

Form Factor

2U

# of NIC Ports

No

NIC Port Speed

No

# of PCI Express Slots

No

# of PCI Slots

2

# of BRI Ports

No

Amount of RAM

No

Hard Drive Size

No

Telephony Card Hardware Support

Digium

Software Support

Asterisk

Mounting Option

Rackmount

# of FXS Ports

No

# of FXO Ports

No

# of Digital Ports

No

# of Simultaneous Calls

Up to 45

# of Physical Server PCI Slots

No

# of USB Ports

No

CD ROM Drive

No

Hot Swappable Hard-Drive Support

No

Hot Swappable Power Supplies

No

LCD Display

No

Peripheral Ports

No

RAID Capable

No

Redundant Power

No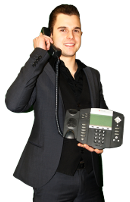 Brian Hyrek
Direct: 866-583-0815
Blog
Why Pay
$4,040.00

for the Switchvox 310 Appliance 1AS3100010LF?
VoIP and Traditional Calling

Integrated Conferencing

Video Calling Support
For advice, reviews and industry insight... be sure to follow us online.
Accessories
Alternatives To This Product
From: $4,305.00
To: $36,783.99