Video Conferencing Software
Video Conferencing Software
Get your Video Conferencing Software at VoIP Supply!
VoIP Supply carries a complete line of Video Conferencing Software from industry leaders Cisco (Tandberg), Polycom, and LifeSize.
Video Conferencing Software is a great starting point solution for small businesses looking to break-into Video Conferencing, or to scale with existing Video Conferencing networks. Use in conjunction with video conferencing equipment, such as webcams, to get the most from your Video Conferencing Software experience.
VoIP Supply offers one-on-one consulting and design services for all of your new or upgraded Video Conferencing Software. Your purchase is worry-free with our team of in-house experts and our exclusive extended warranties.
Financing options are available - turn your Capital Expenditure into an Operating Expense with our Third-Party leasing options and Net30 Terms.
Contact a Video Conferencing Consultant today at 1(855) 820-8006 or email us at VideoConferencing@voipsupply.com.
Buying Advice
Knowledge Base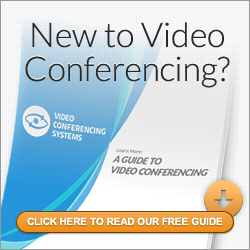 There are no products matching the selection.