Polycom VTX1000 Subwoofer 2200-07242-001
The
Polycom VTX1000
is the world's most advanced conference phone, and is the only conference phone with wideband audio capabilities. The subwoofer gives fuller and more detailed sound by allowing the VTX 1000 capture the full dynamic range it is capable of. The Polycom VTX 1000 Subwoofer is great for speakers in conference rooms during presentations. The Polycom VTX 1000 is powered by a high powered amplifier.
Polycom VTX1000 Subwoofer 2200-07242-001 Overview:
In today's Internet driven world, the ability to conduct real time communication and collaboration has become critical to an organization's survival. As the market leader in voice, video, data and Web solutions, our award-winning conference technology makes it easy for people to interact and maximize productivity over any network, in just about any environment, anywhere around the globe. That's why more organizations worldwide use and prefer Polycom conferencing solutions. Because when people work together, great things happen.
We're sorry, there are no downloads available at this time.
Manufacturer

Polycom

Model

2200-07242-001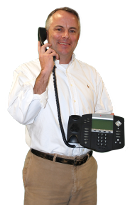 Joe Shanahan
Direct: 866-583-0920
Blog
For advice, reviews and industry insight... be sure to follow us online.