3 NEW VoIP Arrivals to Brighten Up Your Business for Spring
It's time to spring forward with the latest VoIP hardware! Check out these New VoIP Phones and Intercoms with cool features such as antibacterial materials, touch-free design, Zoom-tailored features and more!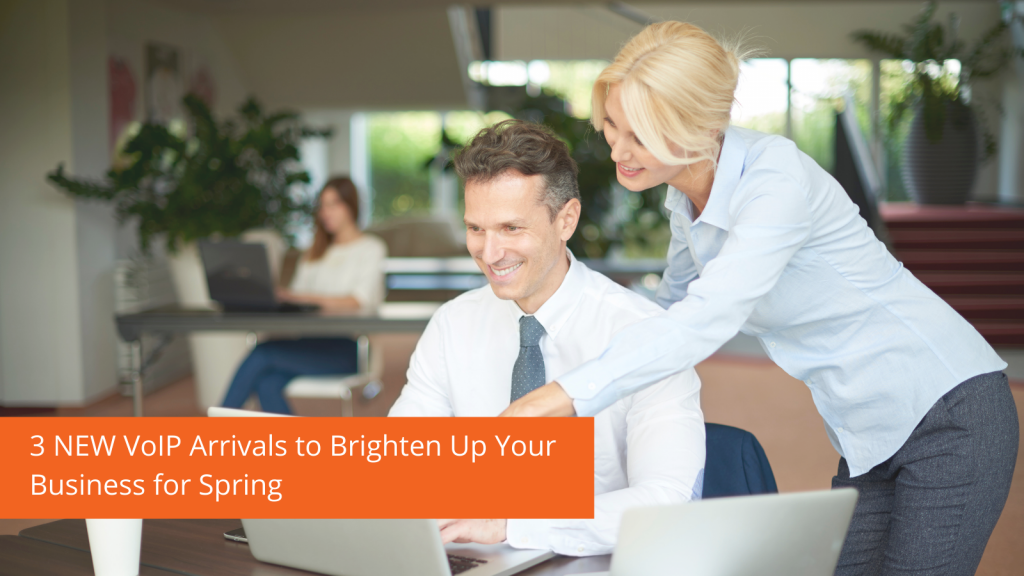 Fanvil Introduced the New V Series Phones
Fanvil's NEW V Series of IP phones are finally here! If you haven't heard of them, you are really missing out! Let's take a look at some of the highlights:
Antibacterial material of the handset and keypad surface: Inhibits more than 99.5% of bacteria growth.
Built-in 5 Mega-pixel 1080P camera with a privacy cover: Provide HD video collaboration
Android 9.0 operating system: V67 provides a comprehensive SDK (developer kit) to meet the customization needs of industry applications and secondary development
Bluetooth 5.0: Easy pairing with headsets and mobile phones
Customizable into various security solutions for reducing investment
CyberData Released a New Touch-Free Intercom
CyberData announced the release of a new 011530 SIP-enabled Indoor Intercom offering touch-free two-way communication and access control, all with a wave of the hand!
This device is ideal for high-traffic settings such as medical facilities, commercial/residential facilities, schools and universities, retail establishments, warehouses, and manufacturing plants.
Yealink Released the MP58-WH-ZOOM Phone
If you are using Zoom, you can't miss out on Yealink's latest Zoom-tailored IP phone that runs on Android 9 OS, the MP58-WH-ZOOM.
This device comes with a 7-inch capacitive touch screen and a rotatable LCD design, which offers a faster response speed. It also supports the new Bluetooth wireless handset BTH58. See more cool features below:
Android 9.0
Zoom User Interface
7 inch (1024 x 600) Capacitive Touch Screen
Bluetooth Handset BTH58 (Optional)
Optimal HD audio, Yealink Noise Proof Technology
Full-duplex hands-free speakerphone with AEC
Built-in Bluetooth 4.2 Module and 2.4G/5G Wi-Fi
2 x USB 2.0
Visit our website to view more new exciting VoIP products this month!