7 Reasons to Switch to VoIP Service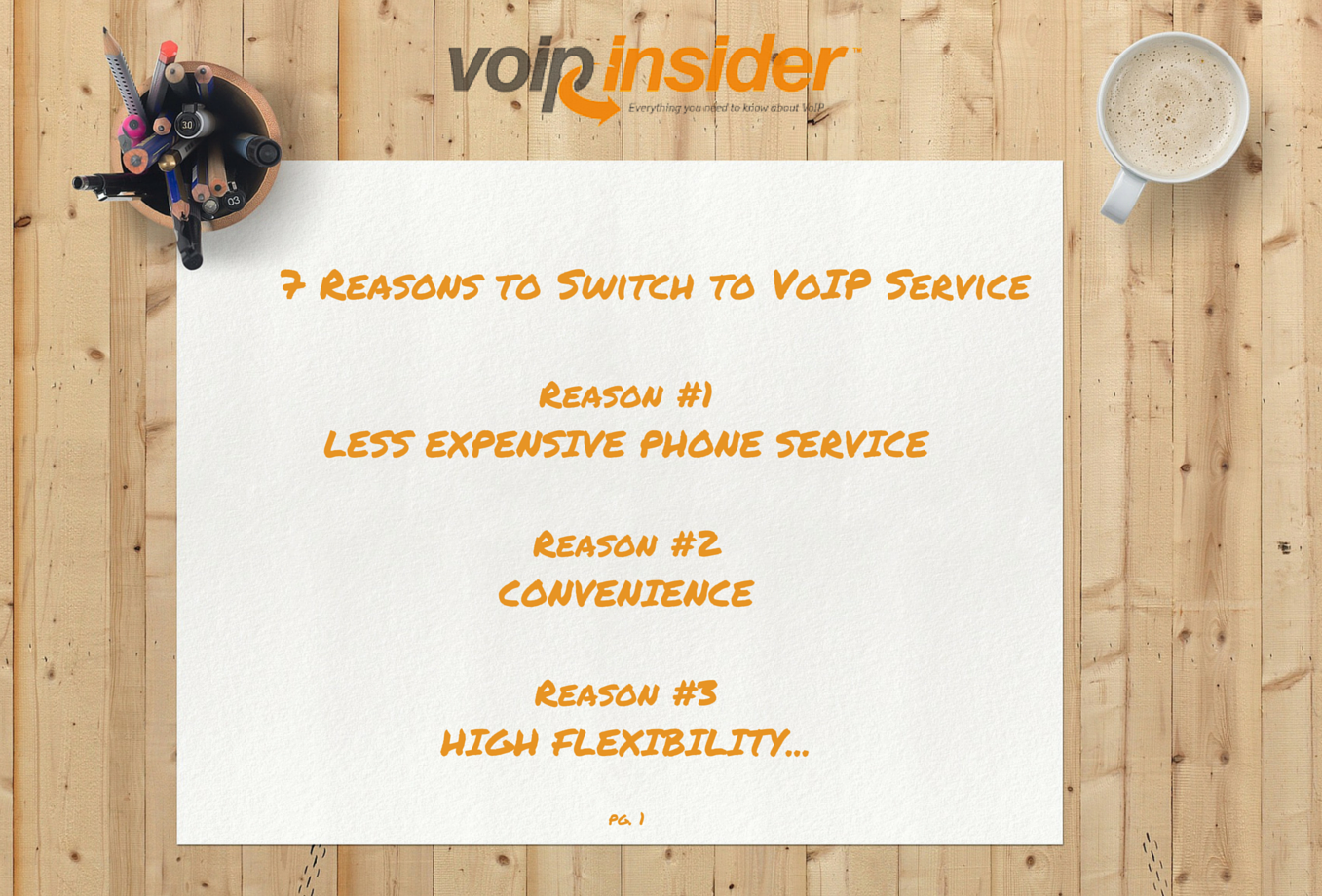 The decision of moving your phone system over to VoIP sometimes does not come easy and may inherit some speed bumps along the way. Here are 7 reasons why you should take the time to move over to a VoIP phone system.
Check out these benefits with a short description of each.
Reason #1
Less Expensive Phone Service
VoIP Service allows you to drop your old telephone service, reduce long distance costs and offer plans that allow you to only pay for what you use.
Reason #2
Convenience
VoIP service brings such features as call routing, voicemail to email, advanced call reporting and call presence. Also, the outward appearance won't change much to your users and that will ease the transition and learning period of the phone system.
Reason #3
High Flexibility
Whether you need to work from home or are out on a business trip you can log in to your business phone system remotely and receive all the benefits as if you were sitting right in your office. When you make calls you can appear to be calling from the same number and you will be able to dial extensions to reach coworkers.
Reason #4
Slow Implementation – Test it out on part of your system
There is no need to make the big switch all at once. With a VoIP Service you have the option to slowly transition your business phone system. Once you try it out with a few extensions/users you can decide to move forward or stick with your current system.
Reason #5
Eliminate phone wiring
Your VoIP phone system will use your existing internet cabling. Since you can drop your current telephone provider you have the choice to remove cabling in your building.
Reason #6
Scalable
With a business phone system you have to ability to add/remove users very simply. When your business is growing you need to add/replace employees rapidly and this type of business phone system allows it to happen with ease.
Reason #7
Easier to manage because of web/GUI based configuration interface
An IP PBX can be managed via a web-based configuration interface or a GUI, allowing you to easily maintain and fine tune your phone system.
I hope the reasons help to alleviate your worries about making the switch to VoIP. If you ever have additional please contact us at 1-800-398-8647 or [email protected]