What is the most basic setup for a full-featured VoIP system?
Our tech support team at VoIP Supply offers great pre- and post-sales support plus provisioning, consultations, configuration, and installation help. Recently we get a lot of VoIP hardware and VoIP service questions through our chat support and would like to share the answers with all of you who might have the same questions.
In the previous Mom's calling Q&A series, we have discussed: Configuration for VVX300 to Disable Do Not Disturb (DND) Key
Today, we have more new questions and answers for you. Check it out!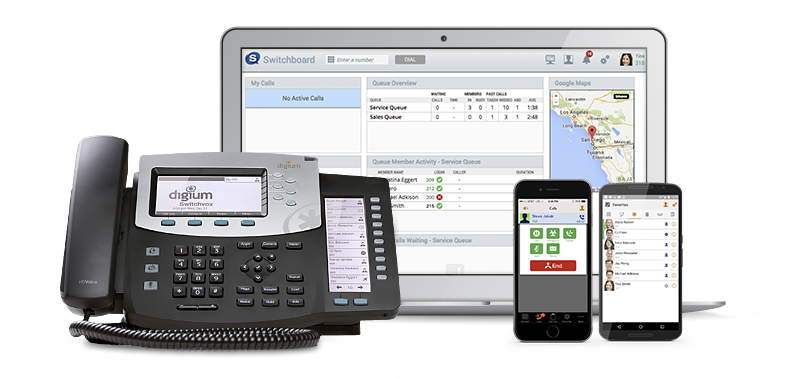 What is the most basic setup for a full-featured VoIP system?
Q: What is the most basic setup for a full-featured, Unified Communications system? I am looking for an on-premise system with some kind of mobile phone integration for starters like SMS and email. Is there a go-anywhere bundle?
A: An on-premise system would typically entail a PBX of sorts (the core of your network). The phone system runs into the PBX then typically through a network switch or router then to the phones. Click here take a look at this diagram, this is a very basic idea.
Most of our VoIP providers come with a mobile app which allows you to utilize your service remotely on your cell phone. In this scenario, you would go with a hosted provider, not an on-premise solution. I would recommend a hosted service that eliminates the need to purchase hardware upfront and you don't need to be held responsible for any management or updates. We work with multiple industry-leading VoIP Service providers and they are fairly inexpensive to get you started. For a hosted service, it would be roughly $20 per user a month.
First, you would settle on a provider and then confirm phones compatible with their service.
STAY TUNED
Come back for more VoIP questions and answers next time! If you have VoIP questions to ask us, please submit a technical support ticket or contact our VoIP experts today at (866) 582-8591.