Can I Connect an IP Phone to an Analog PBX?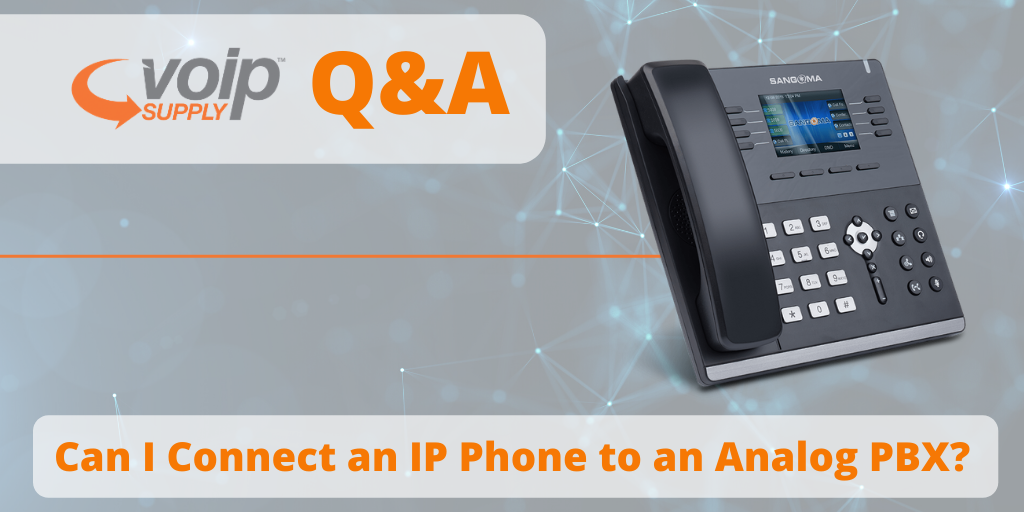 Our tech support team at VoIP Supply offers great pre- and post-sales support plus provisioning, consultations, configuration, and installation help. We get a lot of VoIP hardware and software questions and would like to share the solutions with everyone. 
In previous Mom's calling Q&A series, we have discussed: Fanvil X6 IP Phone Failed to Transfer Calls via PBXs. Today, we have more new questions and answers from VoIP users just like you.
Can I Connect an IP Phone to an Analog PBX?
Q: We have an old digital NEC IP PBX. We are trying to find a way to allow remote users to use IP phones to connect to our phone system as analog extensions. Can I connect an IP phone to an Analog PBX through an FXO gateway? Is there a device that allows IP phones to connect to it, and then hand them off to the phone system as an analog extension?
A: Unfortunately, no. You will need SIP Service to run voice over IP and SIP Service is provided from a provider, not a device. An FXO gateway is for IP Service coming into an analog device. an FXS gateway is for an IP PBX to connect to an Analog endpoint.
STAY TUNED
Come back for more VoIP questions and answers next time! If you have VoIP questions to ask us, please submit a technical support ticket or contact our VoIP experts today at (866) 582-8591