[Solved] Fanvil X6 IP Phone Failed to Transfer Calls via PBXs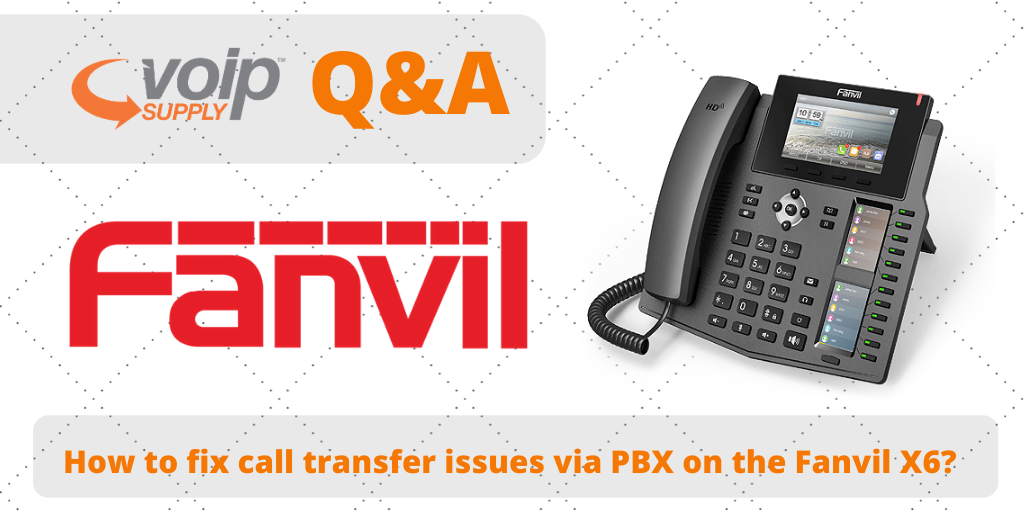 Our tech support team at VoIP Supply offers great pre- and post-sales support plus provisioning, consultations, configuration, and installation help. We get a lot of VoIP hardware and software questions and would like to share the solutions with everyone.
In previous Mom's calling Q&A series, we have discussed: How do you find your missing VVX D230. Today, we have more new questions and answers from VoIP users just like you.  
Fanvil X6 IP Phone Failed to Transfer Calls
Q: My Fanvil X6 IP phone has been having issues transferring calls via my PBX, how do I fix this?
A: The issue could be caused by PBX failure. Fanvil's X6 IP phone SDP (Session Description Protocol) owns the video function and your PBX might not support its video capability, unfortunately. This will cause rejection to holds and/or transfers.
You will need to change your X6 IP phone video function to "Diable" to avoid the PBX failure.
STAY TUNED
Come back for more VoIP questions and answers next time! If you have VoIP questions to ask us, please submit a technical support ticket or contact our VoIP experts today at (866) 582-8591