The U.S. government's National Broadband Plan aims to stimulate the economy by mandating universal broadband and mobile broadband access.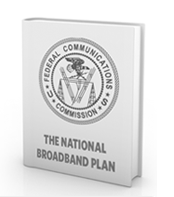 Criticism of this plan is growing explains Phil Britt of the Heartland Institute "as private businesses are already finding ways to provide quality wireless broadband without government intervention through partnerships between industry and telecom carriers."
The birth of the U.S. railroad system, the engine of economic opportunity of its day, was largely funded by private interests focused on supplying transportation in areas that expressed demand.  Even the mighty New York Stock Exchange was founded not by government mandates but by private, opportunisitic merchants and brokers.
Recently I was asked by Britt if business should be left to develop broadband as the demand arises, rather than any …