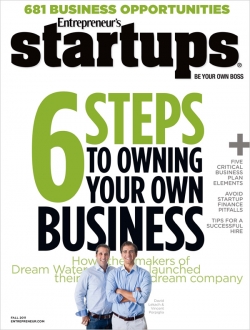 Want to become your own boss?
Read Nancy Mann Jackson's, How to Become Your Own Boss, in Entrepreneur's StartUps Magazine for a nice primer on what you'll need and experience on your journey to self-dependency.
VoIP Supply's CEO Ben Sayers contributes his insight to the article by sharing some wise counsel he's gleaned from his entrepreneurial experience.
How has Sayers and, in turn, VoIP Supply become successful?  By not only listening to expert advice but by embracing the experiences of those who've been there before.
Click here to read the full article.