CyberData is Now Certified with Zoom Phone!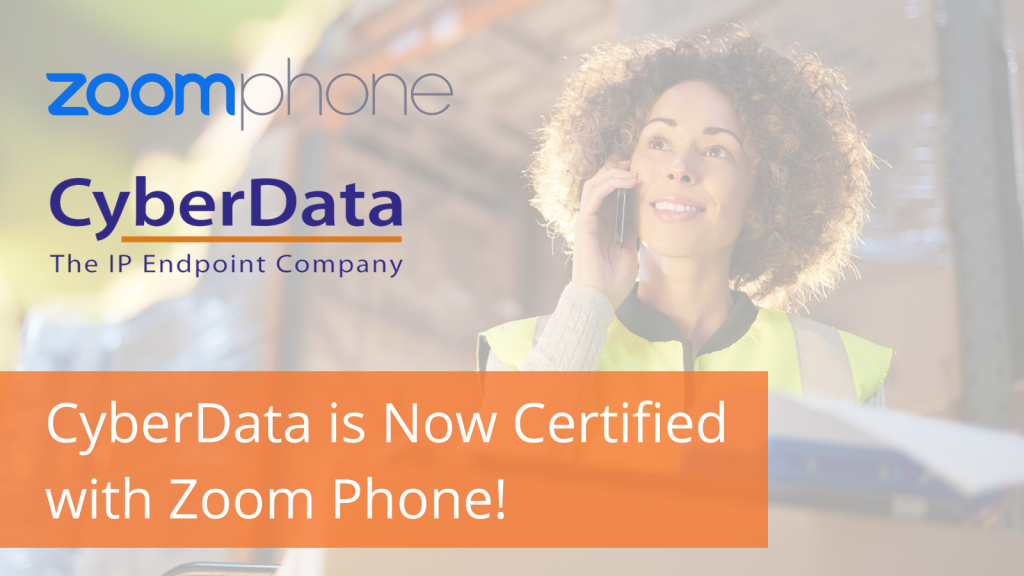 Exciting news! CyberData, a leading provider of IP paging, mass notification and secure access control devices, announced recently that their VoIP equipment is now certified with Zoom Phone, a popular platform for video, phone, meeting, and chat.
5 Benefits of Using Zoom Phone with CyberData
Zoom does not charge for seat licenses.
Design with security in mind: TLS 1.2 and SRTP
Specifically designed for businesses looking to add the features of a VoIP phone system
Easy to use, set up, and manage
Zoom's Cloud Phone system includes traditional PBX features that allows your team to interact in new and dynamic ways
Check out these CyberData Solutions:
Learn more about Zoom Phone here.
Learn more about Cyberdata solutions here.
Contact one of our VoIP experts at 1-800-398-8647 to learn more!