February New Hardware Roundup: New IP Speaker, Portable Speakerphone, WiFi Access Points and More!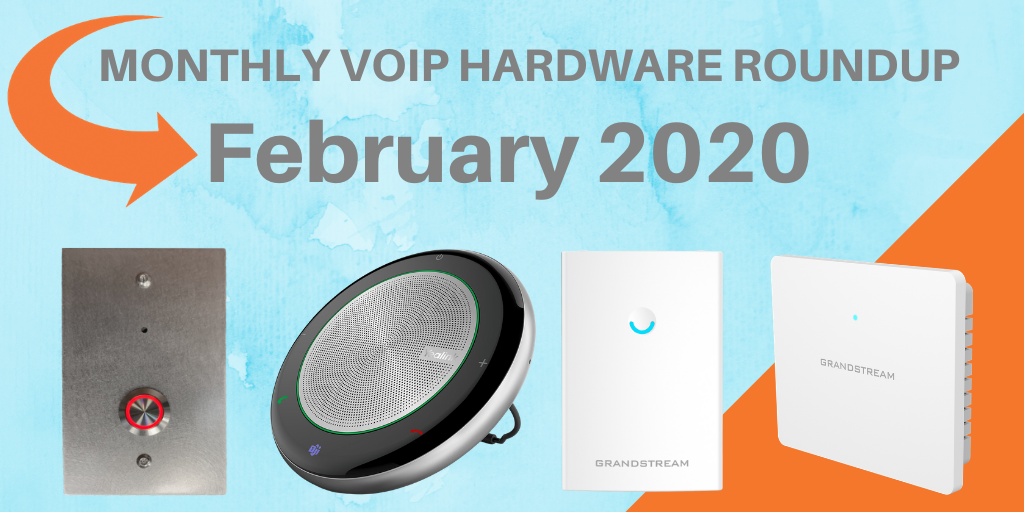 February is a perfect time to go wireless if you haven't already! This month, we are introducing more new portable speakerphone units, WiFi access points, and more wireless devices that will help you set up a true wireless work environment. Let's check them out:
Yealink Introduced The New CP700-BT Portable Speakerphone!

Looking for a lightweight yet efficient and high-quality speakerphone that will let you make clear calls wherever work takes you? You can't miss out on the Yealink CP700-BT! 
If you are using Teams, you are in luck! This unit is integrated with Microsoft Teams with a dedicated Teams button, making it even easier to achieve Teams collaboration. Learn more here!
Grandstream Introduced the GWN7602 & GWN 7630LR WiFi Access Points!
Grandstream recently released two new account points! These units come with unique features and functionalities. Check them out:

The GWN7602 is a small in size, yet very powerful WiFi access point for home-users, small businesses and offices that need a secure and reliable connection to their network
The GWN7630LR is an outdoor, long-range WiFi access point that comes with a robust antenna design to support maximum network throughput. 
Advanced Network Devices Introduced The New IP Paging Equipment
Advanced Network Devices (AND) also released many upgraded security devices! From new round ceiling IP speakers to emergency call buttons, you'll definitely find the latest IP paging equipment you are looking for!