First Look – Switchvox 450 and 470 Appliances
For years, Switchvox has been the most trusted name in feature-rich, out of the box Asterisk® solutions. Digium's Switchvox has won multiple awards in recent years including the CRN 5-star Partner, Frost & Sullivan Best Practices Award for Global Growth Leadership, TMC's Innovation Award for 2012, among many others. Why does the industry love Switchvox? Because it offers the most comprehensive UC feature set right out of the box in an easy to install and administer package. In addition, the phone and email support that is included with each and every user subscription makes Switchvox one of the most supported Asterisk®-based systems available. Digium's expert team of technicians is always on hand to help with even the most unique problems. Up until now, Switchvox was positioned as the premiere UC platform for up to 400 users or 75 concurrent calls. This was more than adequate for the average small to medium business. Unfortunately, larger medium businesses still had to rely on more expensive and complex options such as Avaya, Shoretel, or Lync. FINALLY, Digium has released a new family of Switchvox appliances that address this mid market with its new Switchvox 450 and Switchvox 470 appliances.
What Is It?
The Switchvox 450 and 470 Appliances are a rackmountable industrial grade server with dual SSD Hard drives and a redundant 400w power supply. Unlike their predecessors, the Switchvox 450 is souped up to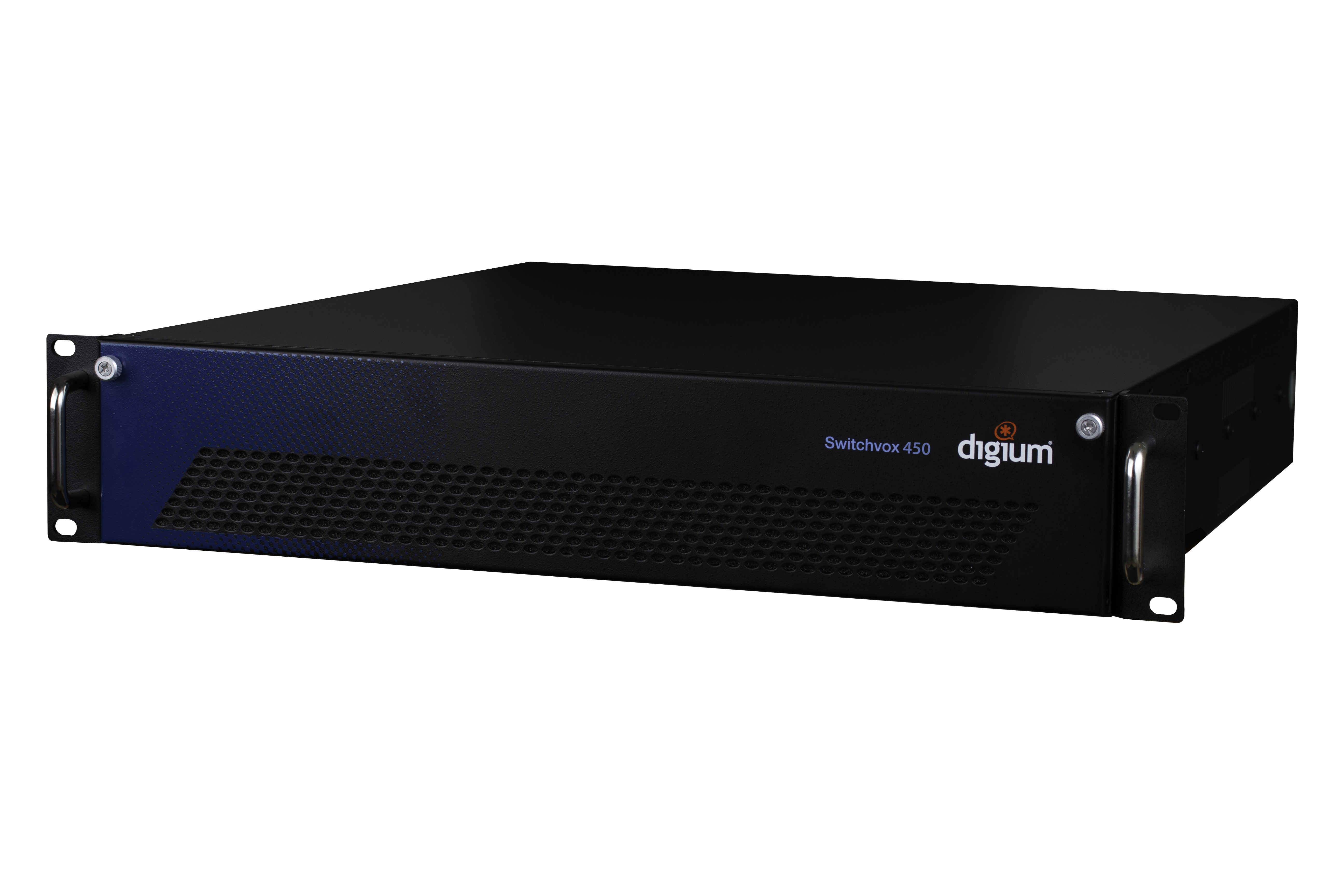 handle up to 500 users and 125 concurrent calls, while the Switchvox 470 is amped to support up to 600 users and 150 calls.
In addition to its high availability and increased call control, the new Switchvox appliances can also offer features at a higher volume. For instance, the 450 will allow up to 30 concurrent call recordings and up to 45 member in conference mode. The Switchvox 470 will support up to 40 concurrent call recordings and up to 50 member in conference mode. The high number of conference participants could save the business thousands of dollars in external conference bridge fees.
Who Is It For?

The new Switchvox 450 and 470 appliances are allowing Digium to creep out of the SMB market towards the large medium business and small enterprise market. In addition to reaching those larger companies, who previously had to rely on the more complex and expensive proprietary solutions, the new Switchvox 450 and 470 appliances also are perfectly suited towards small to medium call centers. With up to 150 concurrent calls, up to 45 call recordings, and impeccable call reporting, Switchvox is now suited as a high value, low TCO offering for most call centers with 100-200 representatives.
Pricing
Smaller Switchvox Systems
Switchvox for SOHO's
Availability
The Switchvox 450 and 470 are set to start shipping mid April 2013. VoIP Supply can take your preorders now!