How To Become Compliant With Kari's Law with Sangoma's Phone Systems
As the federal version of Kari's law went into effect on February 16th, 2020, everyone is paying closer attention to this complex but crucial topic. Today we will look at how Sangoma's FreePBX can help you become compliant with Kari's Law.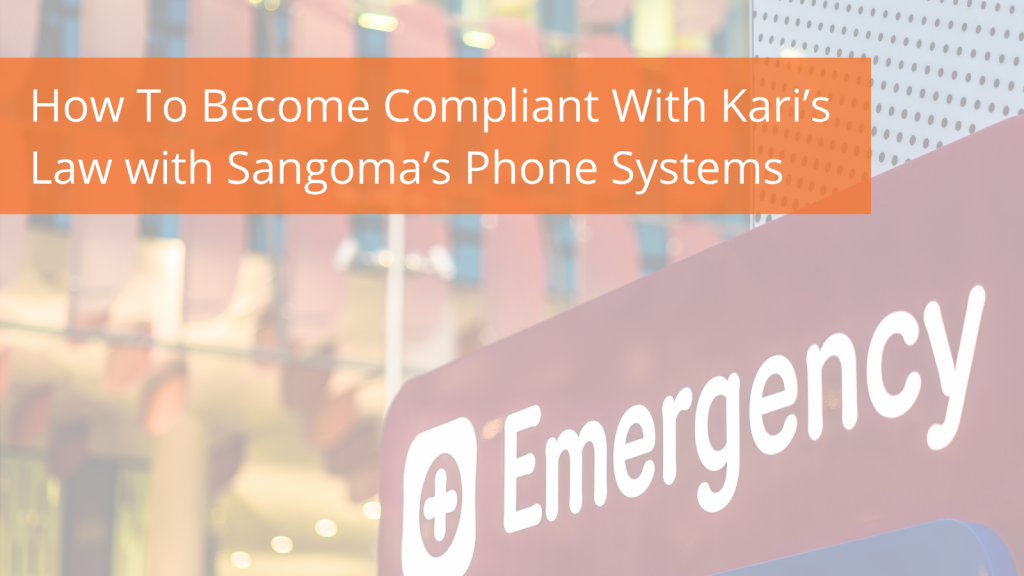 What is Kari's Law?
Kari's Law is created to ensure that everyone in distress can reach a public-safety answering point (PSAP) by dialing 911, with no need to dial a prefix such as 1 or 9 to get to an external line.
Who needs to be compliant with Kari's Law?
If you manufactured, imported, or offered business phone systems for sale or lease, first sold or leased, or installed after February 16th, 2020, then you are required to follow Kari's Law now.
Kari's Law also requires that notification of these emergency calls is being made and sent to a central location where the phone system is installed.
How to Become Compliant with Kari's Law
Both Sangoma's on-premise phone systems and hosted PBX systems (FreePBX, PBXact, and Switchvox) are compliant with the location requirement and Kari's Law. These phone systems require that the customer provide their location during the initial setup process of the phone system.
Configure the dial plan and notification system
The on-prem phone system admin and/or user needs to configure the dial plan to enable the direct E911 dial. If you are using Sangoma's SIPStation SIP Trunking solution, you can also provide a method of updating their location by completing an online form.
For PBXact Cloud users to comply with the notification requirements, users will need an end-user admin (or the Sangoma partner) to configure the system and provide notification of these 911 calls to other onsite staff.
Visit this page to learn more about Kari's Law and Ray Baum compliance or simply call one of our VoIP consultants at 1-800-398-8647!