How to Check The Firmware Version of Your Fanvil IP Phone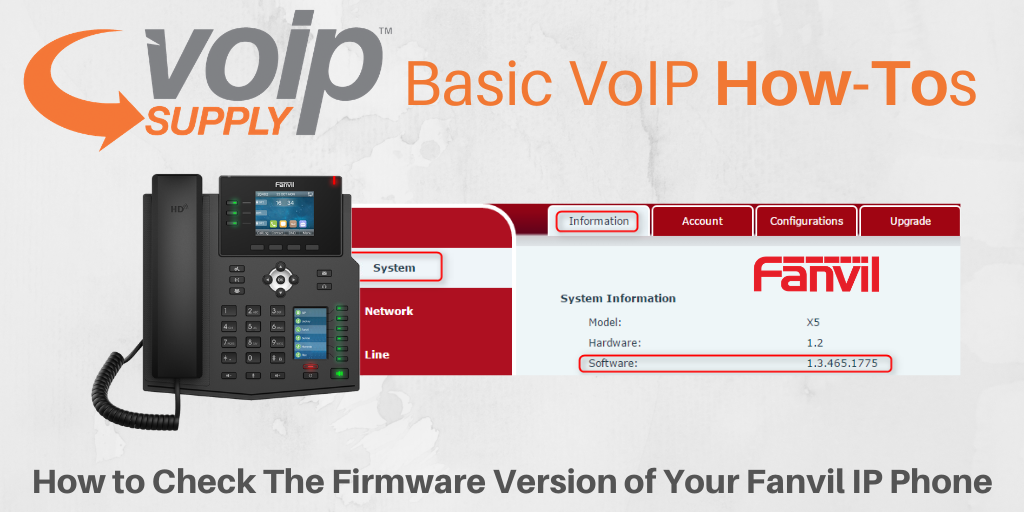 Before you start provisioning your Fanvil IP phones, it's important to bring your firmware up-to-date to ensure that the minimum requirements and features are implemented. The minimum required firmware is specified in the guides here: 
Not sure about what firmware version your Fanvil IP phone has? Keep reading!
How to Check the Firmware Version of Your Fanvil IP Phone
Checking the firmware version of your Fanvil IP phone is quick and simple. You can check the version right within the device's own web interface. Follow these steps:
Point your web browser to your phone's IP address.

Login to your account (default user/password:

admin/admin

).

Navigate to

"Information >> System >> Software."

This number is your device's running firmware.

Easy enough? In the next How-to blog series, we will show you how to manually upgrade your firmware. Stay tuned and come back to VoIP Insider to learn more!