How to Choose the Right Grandstream IP Camera For A Full VoIP Solution
Join Grandstream on May 28th for this to view Grandstream's updated IP Surveillance line and learn how their security solution can fit your needs.
By now you've probably seen plenty regarding Grandstream. Not only are they an evergreen presence in voice over IP endpoints, but they've also made quite a splash in the video over IP as well.
From humble beginnings, with their GXV3615 indoor cube IP camera, Grandstream has made their presence known with their award winning GXV3672 outdoor day/night IP Camera and more recent outdoor day/night vari-focal lens GXV3674_HD_VF. The quality is great, they are surprisingly sturdy, and the price is right.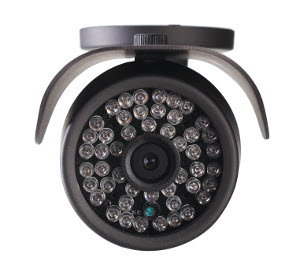 The best part is that Grandstream IP cameras are compatible with Grandstream video phones. That means that on that gorgeous 7″ color touchscreen on the GXV3275, you can view and review your security footage. If you're an integrator and a few of your clients are jumpy about price, take some time out to attend these webinars. You can build a complete, affordable, VoIP solution with Grandstreams VoIP & Video Phones, Gateways, IP-PBX's, ATA's, and IP Surveillance equipment. Personally, I've been pleased with recent Grandstream products and their attention to future-proofing their products has been nothing if not noteworthy.