How to Handle Multiple Incoming Calls on the Grandstream GXP2140
We all know that some work days are busier than others, and when it comes to workers who spend most of their day on the phone, having the advantages of VoIP can be the difference between staying calm and collected, and falling into a rage blackout at your desk.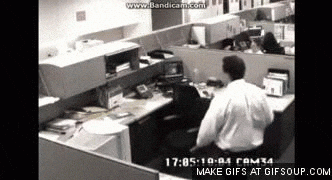 When those busy days happen, it usually means that you are receiving multiple calls at once. The more help you can get from your actual phone, the better  you will be at managing the constant stream of calls coming your way.
For this blog, we are going to use the Grandstream GXP2140 as an example to show how to juggle multiple calls so that you can keep your customers happy, and finish your work day with your sanity intact.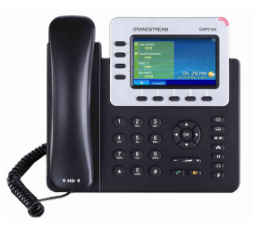 When you are on a call, and another call is coming in, the first thing that the GXP2140 will do to let you know is send a Call Waiting Tone that only you will be able to hear in your headset or handset.
Along with this, the next available line on your phone will begin to flash Red. These two notifications will alert you and prompt  you to handle this next incoming call.
After you ask your current caller to be placed on hold, there will be no need to actually hit the hold button. All you have to do is press the corresponding line key. This will automatically place your current call on hold and pick up your incoming call.
If your day is turning out to be incredibly busy, and you keep receiving incoming calls, you can repeat this procedure up to as many available lines as you have on your phone.
If you need to toggle between calls, all you need to do is press the LINE key. This will continue to place your callers on hold as needed. If you are finished with a call, you can simply switch back to another call on hold and that line will take care of itself on its own; becoming available for the next customer who is calling in.
This may take a little bit of practice to become lightning fast, but once you have this down systematically, there will be nothing that can stop your exceptional customer service. Not only will this take your multitasking to new heights, it will also keep your stress level below your boiling point!