How to Move a Sangoma PBX Deployment to a New PBX
Sometimes things happen, surprises occur, and your original plans don't work anymore – we get it! If that's what you are going through with your Sangoma PBX deployment, don't worry! You can still change it.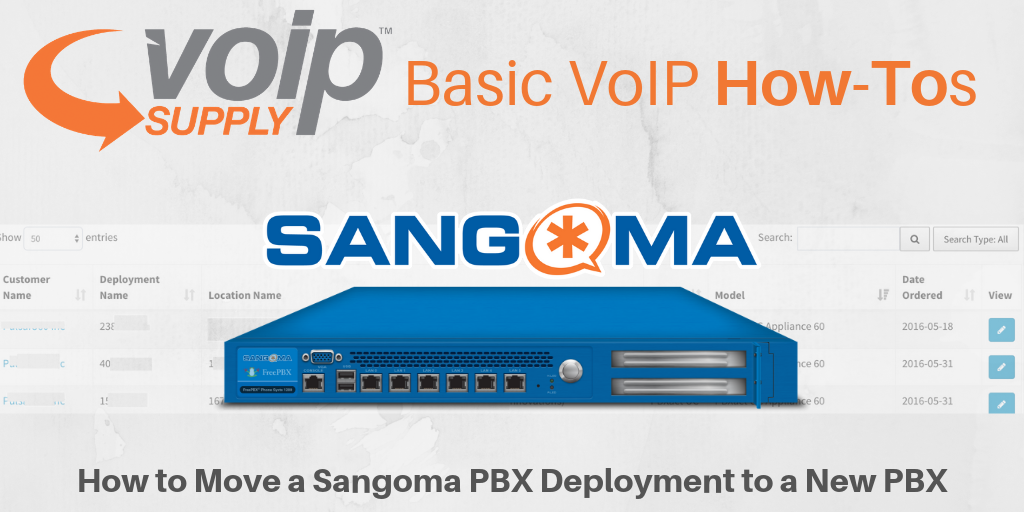 Although all of Sangoma's commercial modules are set for a specific deployment at the time of purchase, nothing is set in stone. Your deployment is locked to a hardware box when you register to a Deployment ID, but you are allowed to reset the hardware lock up to 2 times.  
How to Reset Sangoma's PBX Deployment Hardware Lock
Here is what you need to do:
Login to your portal at

https://portal.sangoma.com

Click

Products< PBX – List All

Find the deployment that you want to reset the Hardware Lock. 

Click on the Pencil Icon on the right hand side to edit the deployment

Click on the License tab at the top of your deployment screen

You should see "

Reset Hardware Lock

" button now!

Click on the reset hardware lock button and now you can register this Deployment ID on a new system. (

See how to register your PBX for commercial modules here

)
Keep in mind that you only have two times to change your hardware lock. If you have reset it more than twice, you will need to contact support at https://support.sangoma.com.
Does this article help you resolve your issue? If you have more questions, you're welcome to submit a support ticket at https://www.voipsupply.com/getsupport.