How to Optimize The Video Quality on Jabra's PanaCast
It can be annoying when your video is not clear during an important video conferencing meeting. To ensure that you have a clear view at all times with Jabra's PanaCast web camera, here are some best practices you can follow: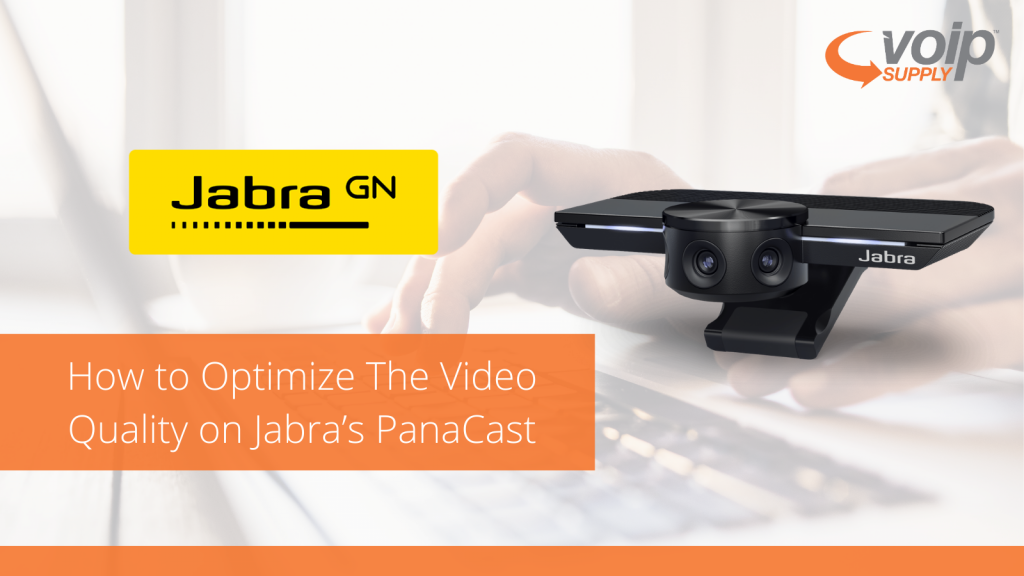 Mount the camera at the eye-level of the participants in the room.
For Zoom users, remember that the Intelligent Zoom feature works up to 3.6m/12ft from PanaCast camera
Check the Field of View: Make sure you are using the optimal viewing angle. This setting is available in Jabra Direct
Adjust the Image Quality: Make sure your brightness and saturation are optimal according to your room settings. This can be found in Jabra Direct
Look around your meeting room to make sure that all participants are under proper lighting
Avoid any lights pointing directly at the Jabra PanaCast Web Camera
Check the Vivid HDR setting to optimize video under any lighting conditions and improve overall real-time experience
Optimize your video settings in your video conferencing application
Connect your cable to the right USB port:

A USB 3.0 port gives you 4K resolution at 30 frames per second
A USB 2.0 port gives you 4K resolution at 22 frames per second
There you have it! Is your PanaCast web camera all optimized and ready for a clear conversation? Share your experience with us!
Visit our product page to learn more about Jabra's PanaCast web camera.