How to Switch Mobotix's M73 IP Camera Boot Options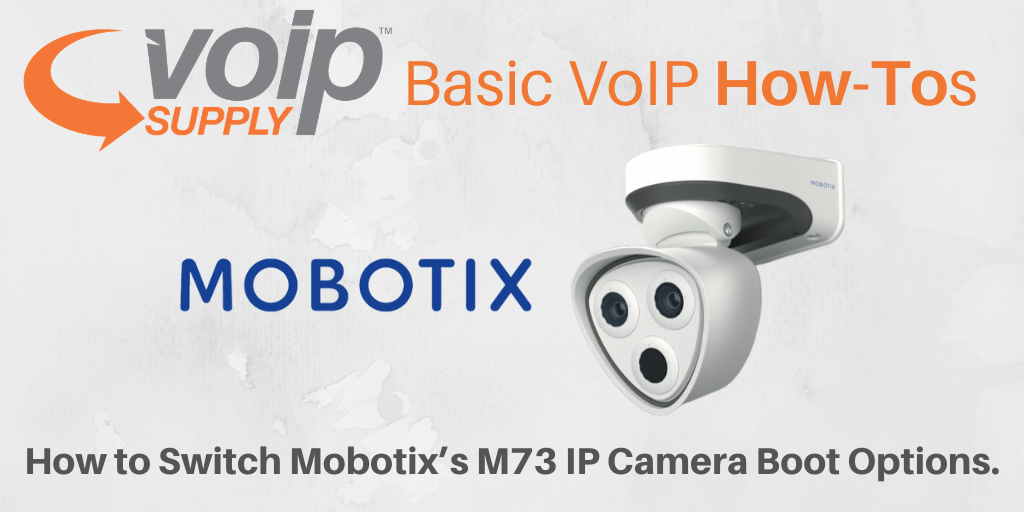 Mobotix M73 High-End IP Camera is one of our latest and popular IP cameras at VoIP Supply. Today we are going to demonstrate how to read, switch and select a boot option on the camera. Let's get to it!
By default, your M73 IP camera starts as DHCP client and automatically tries to get an IP address from a DHCP server. To start the camera in a different mode, users can activate the boot menu of the camera and select the desired boot option. First, you need to know how to read the boot options. Check out the table below to see the boot options and the corresponding number of flashes: 
How to Read Mobotix M73 Boot Options
How to Switch and Select a Boot Option on M73 IP Camera
To switch the boot option, briefly press the key of the M73 camera. The camera will return to the first boot option after the last option. 
When you see the boot option you want, simply long press the key to select and the camera will confirm the selection by flashing the LED rapidly for 3 seconds. After 20 second, you will hear a sound according to the table above.
That's it! Did you successfully change the boot option? M73 is an all-in-one camera with superb video quality, cyber security and computing. If you have more questions about this unit, read the M73 Quick Installer Guide Here or visit our website to learn more!