Build a Virtual Lobby with Mobotix Cameras
Imagine a lobby with no receptionist and all your visitors will be greeted or contacted automatically when they walk in. This is the future of a virtual lobby that's secure, efficient, and cost-effective. With one single PoE cable, Mobotix's IP cameras provide your clients with a device that will: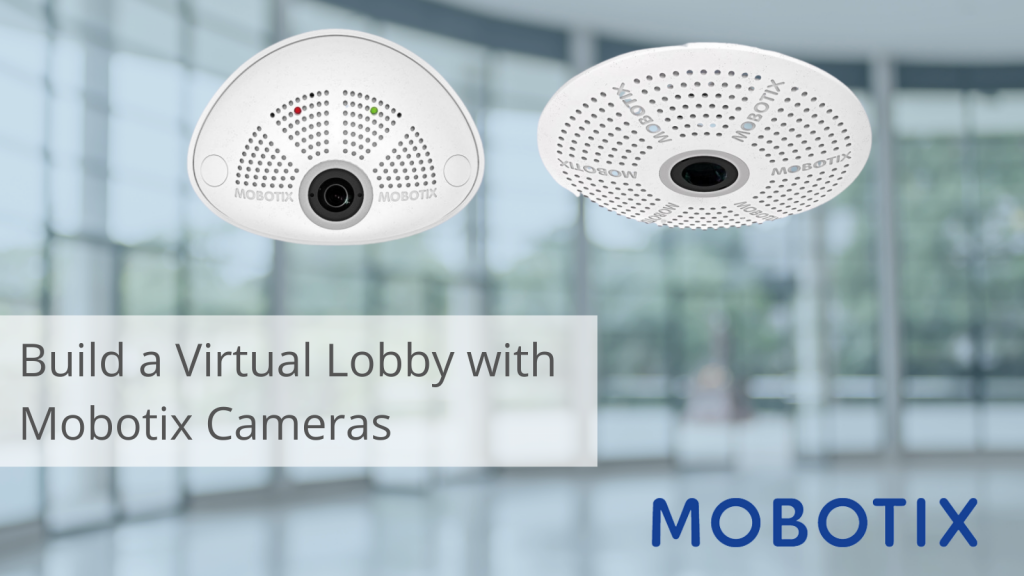 Make announcements based on events.
Make a phone call to the back with a recorded message announcing a visitor
Act as an intercom through the camera mic/speaker
Send an email with a snapshot of the visitor for records
All while recording video for security right onto the SD Card. No NVR or server needed.
If compatible with the Multi-Sense accessory, then it can also protect and send alerts based on:

Noise, such as glass breaking
Light – flashlights or lights after hours
Motion to send an intrusion alert via email / call to security.
3 Mobotix Cameras to Build a Virtual Lobby:
Mobotix c26B Indoor 360° Wall Camera: a complete video system for ceiling installations. This small and light, but reliable camera offers a complete hemispheric view and can be used with a night or day sensor.
Mobotix i26B Indoor Wall Camera: a compact and discreet security system specially designed for wall installations. The i26B has a 15 tilt angle that gives your clients an overview of the room. When used with a 180 lens, a single i26 can be used to monitor an entire room. Its design allows it to be inconspicuous in any room.
Mobotix p26B Indoor 360° Wall Camera: an indoor camera that can be installed with 2-way communication with audio and speaker for announcements. The p26B is available in various sensor and lens options including a 180° fisheye lens or a 103° ultra-wide-angle lens.
Contact one of our VoIP consultants at 1-800-398-8647 to learn more about Mobotix's security cameras!