How to Set a Preferred Softphone in Jabra Direct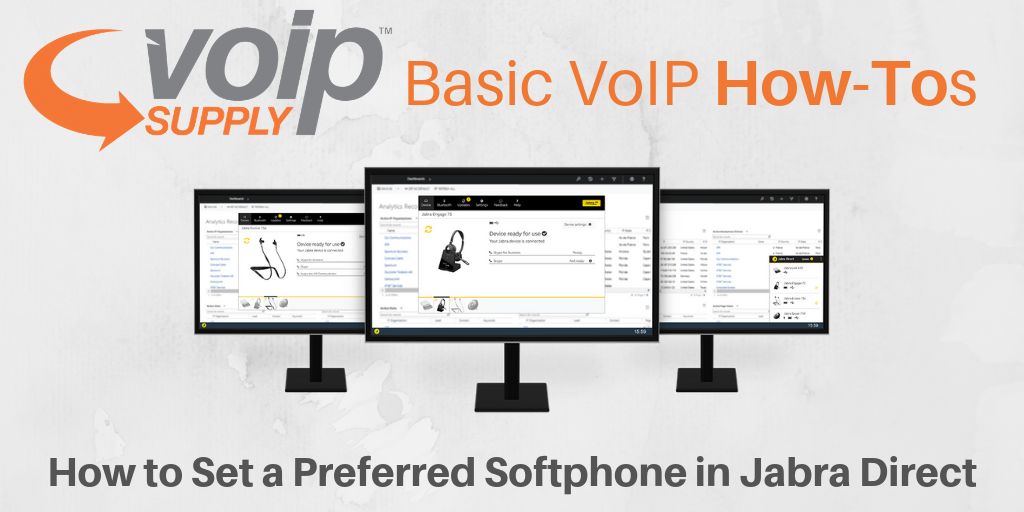 Have you used Jabra Direct 2.0? It is a free, new version of Jabra software designed for users to personalize and optimize the use of their Jabra USB headsets in the desktop interface. Jabra Direct offers complete integration of your softphone and Jabra headsets at absolutely no cost! Today we are going to show you how to set your softphone as the preferred softphone in Jabra Direct. Let's get to it! 
How to Set a Preferred Softphone in Jabra Direct
To get started, you will need to download Jabra Direct 2.0 from www.jabra.com/direct Once you have the software installed, simply follow these steps:
Open Jabra Direct

Click Settings

In Softphone Integration, Preferred Softphone, select your preferred softphone.




If your organization has decided to manage the setting centrally, as indicated by a Lock icon, contact your IT department for more information.
Note that if you are using a Jabra Engage 75, Jabra Pro 9470, 9465, 9460, Jabra Dial 550, or Jabra Motion Office, the preferred softphone selected in Jabra Direct will override the softphone that is selected on the device itself.
Is this article helpful? Have you tried Jabra Direct 2.0? Start personalizing your headset and share your experience with us!