How to set up a Jabra headset to work with Microsoft Teams
Jabra offers several Microsoft Teams certified headset options on the market. Using these certified headset will ensure effective communications and increase productivity. Plus, setting them up is very quick and easy! Let's check out how to connect your Jabra to Microsoft Teams platform within seconds: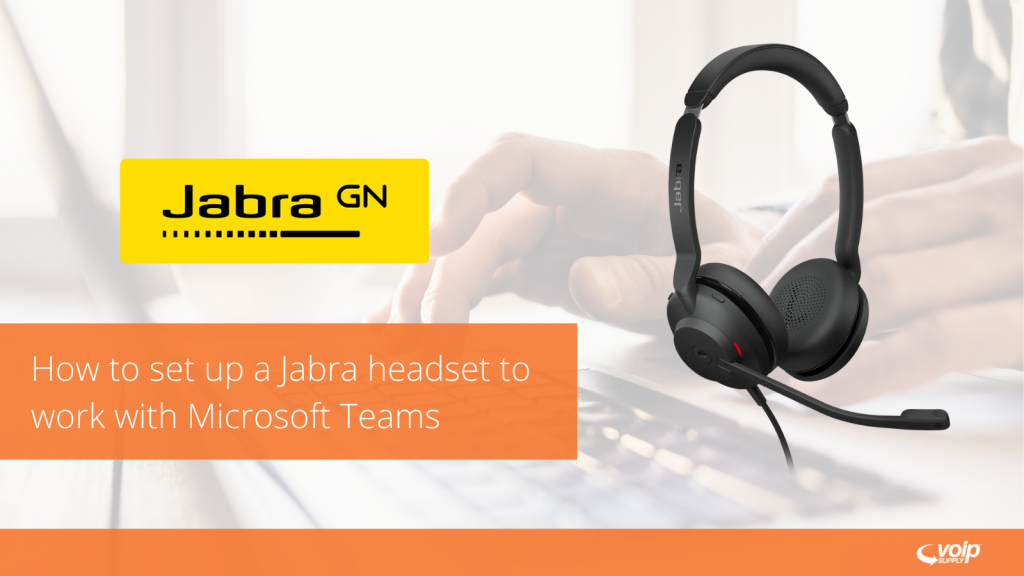 How to set up Jabra headsets for Microsoft Teams
To set up your Jabra headset for Microsoft Teams, simply follow these steps:
On your Microsoft Teams window page, click your profile picture on the upper right
Click Settings > Devices.
Select your Jabra device under Audio devices.
If you are using a Jabra wireless device, select the connected Bluetooth adapter, such as the Jabra Link 370.
Want to use the remote call control feature provided by Microsoft Teams? If your version is dated July 1st, 2018 or after, you will have to sign out of other softphone clients for this to work!
Wonder what headsets are Microsoft Teams certified? Visit our website to find out!