How to Set Up Callback Feature on Fanvil's XU Series IP Phones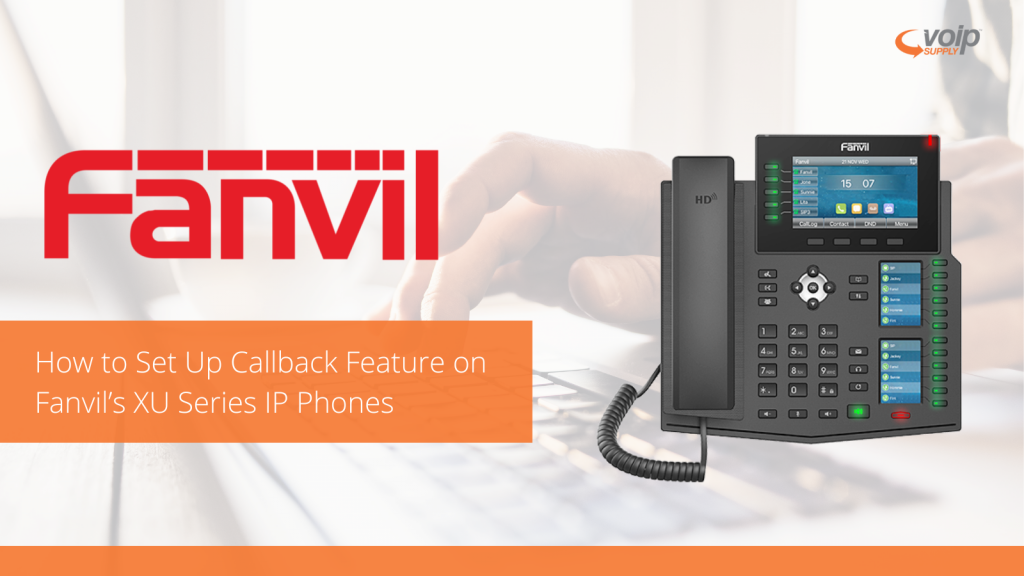 Did you know that you can easily call back a phone number you recently called on Fanvil's XU Series IP Phone? This feature is very convenient for busy professionals like you! Let's find out how this works:
First of all, you need to have a call history to get this feature to work. If you don't have any history, the phone will only say "can't process". Generally, you have two options to set the call back feature:
Set the callback key through the phone interface:

Press Menu> Basic Settings>Keyboard Settings> Function Key or Keyboard settings> soft function key
From there, choose to set up the function keys
Now select the call back function in the "Key" field and press OK.

Set the callback key through the web interface:

Log in the phone page, enter Function Key> Side Key or Function Key> Function Key page
Select the function key, set the type as the function Key and set the subtype as the callback function.
That's it! Visit our webpage to learn more details about the XU Series functions setup!
How do you like the callback feature on your Fanvil XU Series phones? We want to know!