How to Update the Firmware of the CyberData IP Paging Devices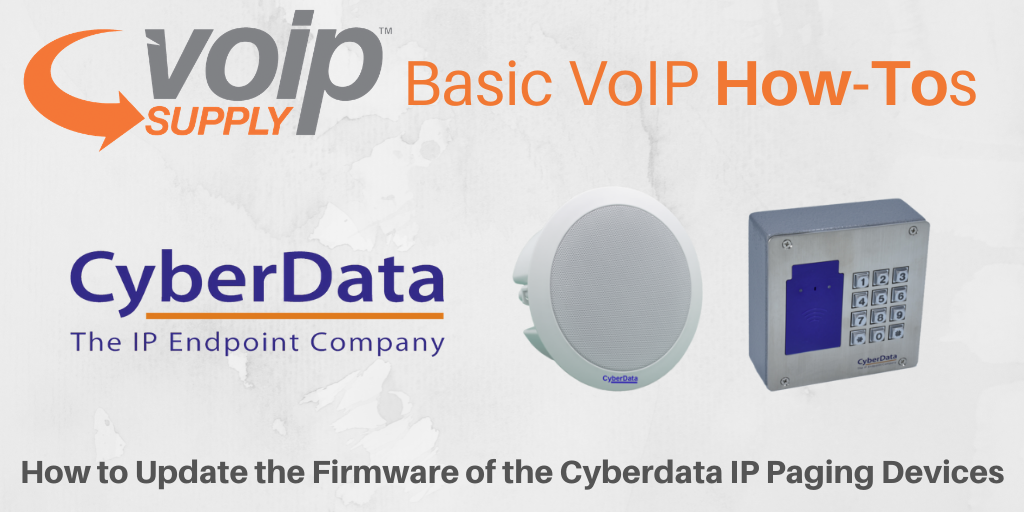 3CX supports many CyberData's devices including the emergency intercoms, indoor intercoms, paging adapters, paging amplifiers, RGB strobe lights, call buttons, zone controllers and more devices. 
However, before you start provisioning your CyberData devices, don't forget to get your device firmware up to date with a 3CX supported version! This will help you avoid running into issues during the process. 
Not sure how to update the firmware? Read along:
How to Update the Firmware of your CyberData Devices
Updating the firmware of CyberData devices is fairly easy! Simply follow these steps:
Unzip downloaded firmware from your PC
Login to the CyberData device and go to the firmware page
Choose File and find the appropriate firmware file from the downloaded firmware folder and upload it.
Reboot your CyberData device 
You're all set! Your device is now running on a supported firmware version.
Go to our CyberData and 3CX pages to learn more about these solutions!