Meet Jabra PanaCast – The New 4K Intelligent 180° Panoramic Camera!
The intelligent video conferencing solution you have been waiting for is here! Jabra recently released their latest innovation, the Jabra PanaCast, a new camera engineered to be the world's first intelligent 180° Panoramic-4K video solution. Let's see what the buzz is all about!

An Intelligent 180° Panoramic Camera
PanaCast is a small, yet powerful intelligent 180° Panoramic camera that optimizes meetings by automatically detecting meeting participants and changing the field of view to include everyone in the room without jeopardizing video quality. This plug-and-play device allows you to easily collaborate with others, bringing hassle-free video and audio to your huddle room or executive office.  
Key Highlights:
Intelligent zoom and color balance

Real-time image stitching for a unique 180 degree view

Plug-and-Play with no setup required

Versatile- works with all platforms

4K Video 
Jabra PanaCast in the VoIP Supply Office
Jabra brought the PanaCast in our office and we were able to see this device with our own eyes! The PanaCast is very lightweight and small as you can see in the picture below next to a few different objects: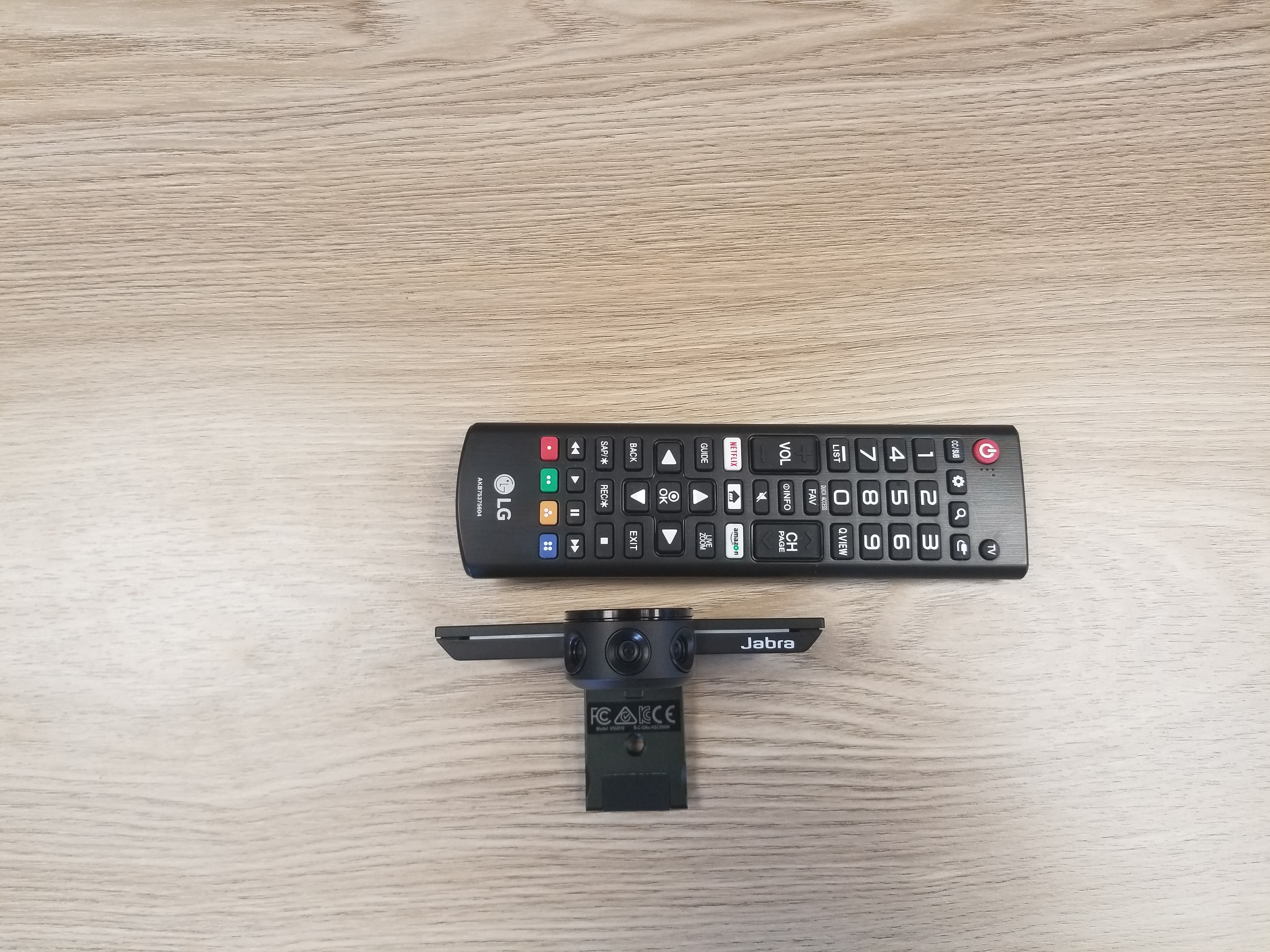 The PanaCast has three cameras that will capture views from different angles and stitch them together to give you the wide, 180° view. I can see how the participant-detecting feature will come handy when we have multiple speakers in a meeting. It's amazing what this little device can do! What do you think about this latest innovation from Jabra?
Download the PanaCast datasheet to learn more about this new video conferencing solution or simply give our VoIP experts a call at 1-800-398-8647 to get more information!