MMS vs SMS: What are the differences?
What is MMS? MMS is short for Multimedia Messaging Service, it's a service that allows users to send multimedia content such as pictures, video files, and texts.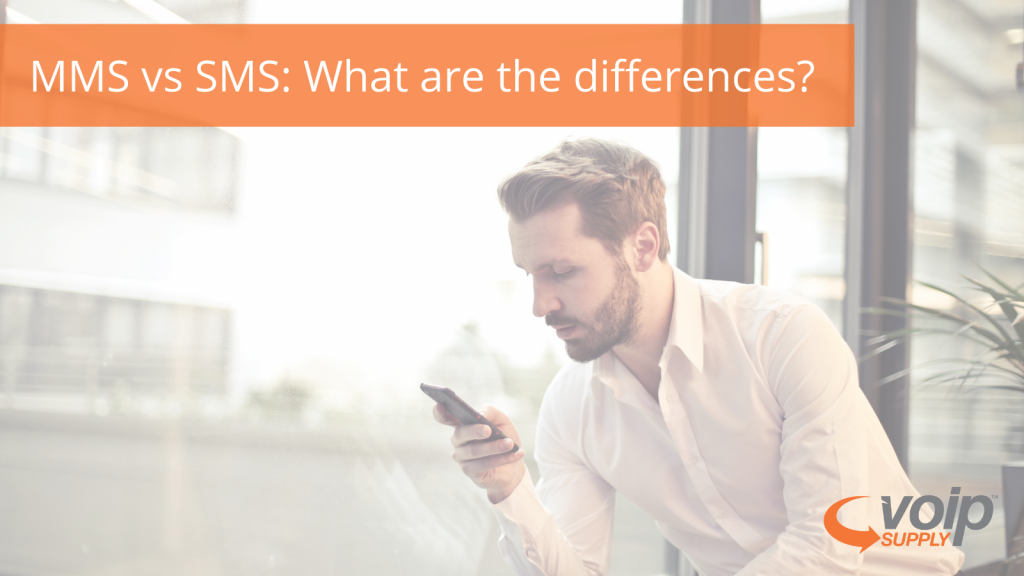 MMS vs SMS: What are the differences
If you have a cellphone, you must have used some multimedia applications. SMS (short message service) and MMS are often going hand in hand. They are both delivered over a cellular network; however, while SMS has a limit of 160 characters, MMS messages don't have a limit. See more differences:
SMS contains text messages only; MMS contains videos, pictures, texts and other media files.
You can send one SMS message to multiple recipients separately, not in groups; MMS uses group messaging which delivers one message to a group of recipients
SMS & MMS both use cellular network: SMS texts are usually included in your plan; MMS messages use your mobile data
RingCentral currently supports both SMS and MMS services. They are automatically activated for RingCentral Office users. More service providers such as Nextiva and Vonage are releasing MMS support soon!
See what providers support SMS here.
Visit our page to learn more about the service providers we work with!