Can you SMS through VoIP? Which VoIP Providers Support Texting Messages?
What is SMS?
SMS, also called texts, stands for short message service. It's a messaging service that can contain up to 160 characters.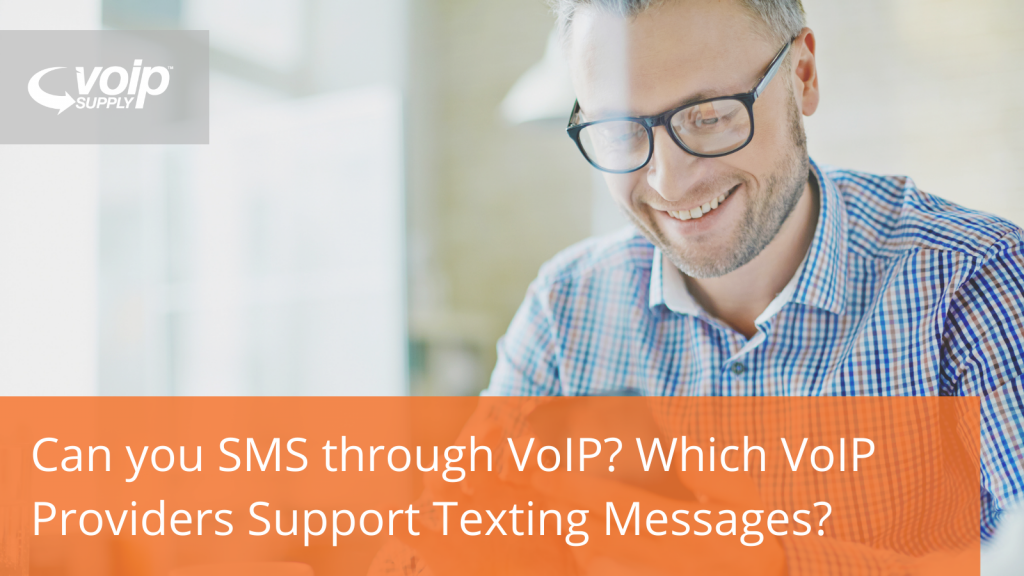 Why SMS? Some businesses rely on the SMS service for marketing campaigns and/or business notifications such as sales reminders, promotions/special pricing alerts or emergency alerts, important notification messages, and more. As more businesses are transitioning from traditional analog lines to VoIP, the demand for texting (SMS) through VoIP also increased.
Can You Text (SMS) Through VoIP?
Great news – Yes, it can be done through VoIP! SMS through VOIP allows users to send texts through an Internet connection. In order words, you are able to send text messages to cellphones from your VoIP devices.
By texting/SMS through VoIP, your business can reach out to a broader customer base at once and save more money. While most VoIP service providers charge a fee for SMS messaging service, it's generally much cheaper than a traditional cellphone plan. See below for a quick list of some of our popular service providers that support SMS:
Which VoIP Providers Support Texting/SMS Service?
VoIP Supply works with multiple VoIP service providers that support SMS texting service. We will work with you to find you the best solution for you. Here's a quick look at some of our popular options:
Sangoma SIPStation provides SIP Trunk service. Customers can sign up for SIPStation service with SMS-capable numbers and SMS metered service.
Users also have the option to use their existing phone numbers for SMS. If you are using Switchvox, you can set up Switchvox with a SIPStation VoIP provider and a Switchvox SIP Phone extension to use an SMS DID. Learn more here.
Nextiva support sending and receiving SMS service. Users need to activate Nextiva business numbers for texting (SMS), create a new contact for each SMS recipient, and format the phone number to Nextiva specifications. Learn more here.
3. Broadvoice B-Hive Communicator
Broadvoice empowers teamwork anywhere from any device. Its service allows users to send and receive SMS text messages to any number directly through B-Hive Communicator within your desktop.
Broadvoice Communicator also includes a beta version of video calling! This feature is perfect for small team communication, allowing group chats to move to video with one simple click. The best part? No download is necessary! Learn more here.
See More VoIP Service Providers with SMS service here!
Not sure which provider is ideal for your business? Give one of our VoIP experts a call at 1-800-398-8647 today! We will be happy to give you a free consultation with multiple quotes!