New Microsoft Teams Update Unifies the Search and Command Experiences
Are you one of the many users that struggle with juggling multiple software windows and browser tabs?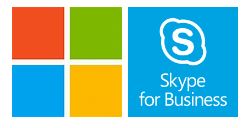 January 30th, Microsoft Teams launched new updates that bridge the gaps between applications and allow users to quickly include information from other software applications into their team conversations. This is designed to improve team collaboration, especially for chat-based applications.
This new update also comes with a personal application hub where you'll have access to a catalog of applications with pending items. The hub offers access to Who, an app that allows you to search for people within your organization by their name or a given topic.
"Now you can have a conversation about content from an app without the need to include a screenshot or a hyperlink to the information. In the same way that you can add an emoji or GIF, you can now bring information from apps into a chat or channel message with a simple click," blogged representatives of Microsoft Teams.

Team collaboration has been a focus for VoIP service. Standard VoIP services also have lots of team collaboration tools to improve your teamwork such as unlimited Cloud storage and shared drive, keeping your employees connected in one system, regardless of their location, check some of them here!
To find the right services you need, simply call one of our VoIP experts at 1-800-398-8647 today!