Nextiva CEO Awarded The 2018 Spirit of Enterprise by W.P. Carey School of Business at ASU
Last Friday, December 7th, Nextiva CEO, Tomas Gorny, received the 2018 Spirit of Enterprise Award presented annually by Arizona State University's W.P. Carey School of Business to honor the entrepreneurial spirit and its impact on Arizona.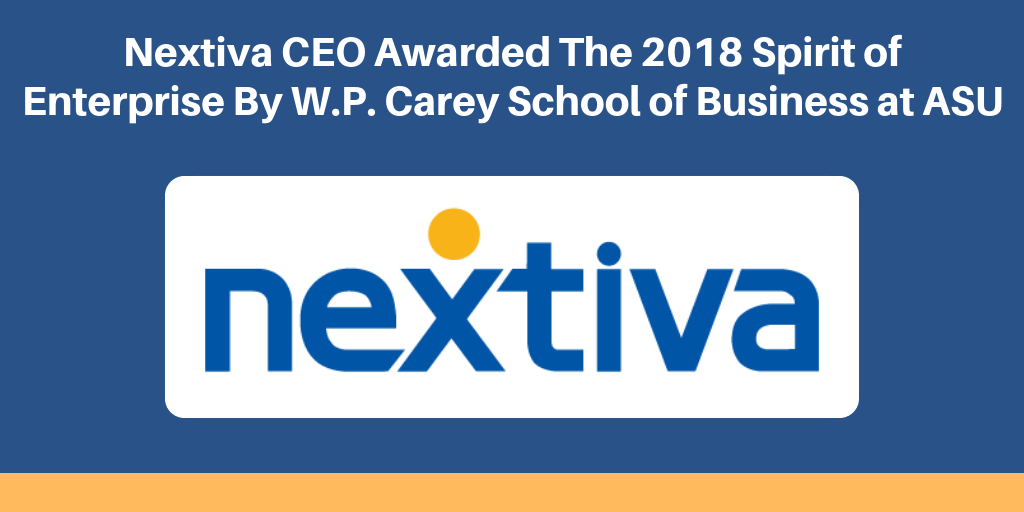 Gorny founded his first personal computer distribution company in Europe when he was only 16 and launched high-profile tech venture SiteLock in 2008. The love of computers ultimately led him to his move to the USA in 1996. Now, Nextiva has more than 1000 employees, most of which work in Arizona, and about 150,000 corporate customers.
"The one thing that keeps me going is never losing the entrepreneurial vibe of a small company, even while it is still scaling up. Nextiva will continue to be successful by sticking to its cultural DNA – being nimble, frugal and fast" – said Tomas Gorny, CEO of Nextiva
Congratulations Nextiva! We're excited to hear this great news and are honored to partner with a business that's constantly driving change!